St. Patrick's Day
St. Patrick's Day is a time of celebration in Ireland and for all those of Irish descent and affinity around the world. It is a great time for Ireland to engage with and thank long-standing partners, friends, voluntary and community organisations and Irish communities around the world for their ongoing support and the contributions they make overseas.
St. Patrick's Day also gives us a valuable opportunity to show the world that Ireland is open for business and to underline the close links between key trading partners. It also affords us an unrivalled opportunity to show the world the very best of our culture. Events celebrating Irish culture take place in cities and towns across the globe, and include over 40 major events supported by Culture Ireland.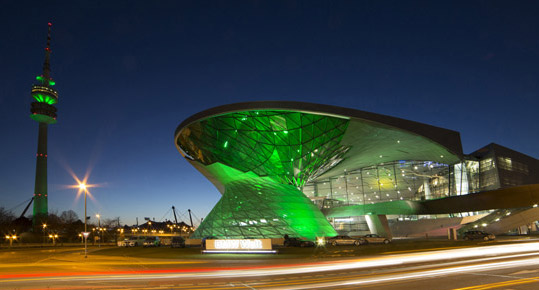 ‌
St. Patrick's Day Germany
Every year St. Patrick's Day is celebrated in cities and towns across Germany, on St. Patrick's Day itself - March 17th - and in the days and weeks around it.
The Embassy, Honorary Consulates and State Agencies, along with Irish community groups across Germany, participate in and organise many special events to celebrate St. Patrick's Day and to use the opportunity to promote Ireland. This year the Embassy worked with the State Agencies and Honorary Consulates on a programme which included:
Organising official events with a strong trade focus for our visiting Government Minister of State, Fergus O'Dowd TD.
Participating in the "Global Greenings" of iconic German sites.
Attending a series of events, including business networking events, concerts and parades in Germany.