The Kilkennys on the Rocky Road to Delhi
News
01 November 2018
'The Kilkennys' travelled to 3 cities and played in 4 venues during their tour of India in 2018. Their tour kicked off with a concert at the residence of the Ambassador of Ireland to India, Brian McElduff. The popular Irish traditional music and folk band drew a diverse crowd of diplomats, Irish community members in Delhi, government officials and private sector CEOs especially in the tourism and hospitality industry.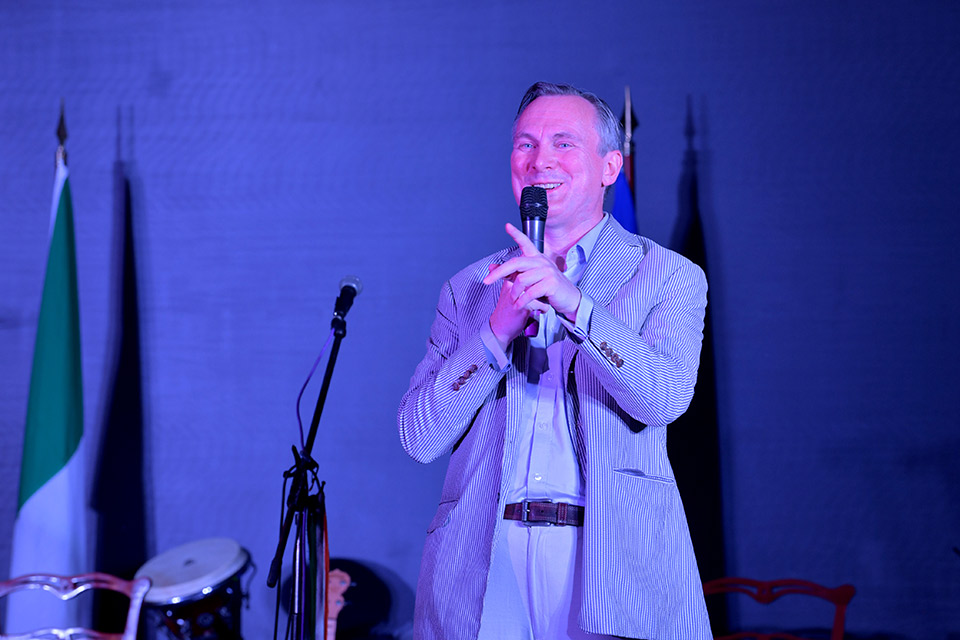 Ambassador McElduff welcomes guests to The Kilkennys performance at the Ambassador's Residence
After enthralling the crowd at the Irish Ambassador's residence, the award winning band's tour moved on to perform at Raasta Bar (Delhi), Flea Bazaar Café (Mumbai) and Blue Frog (Bengaluru). Indian audiences were introduced to Irish trad classics like 'Rocky road to Dublin' & 'Dirty Ol' Town', sparking spontaneous sing-alongs, Irish dancing and even chants of "olé, olé, olé"!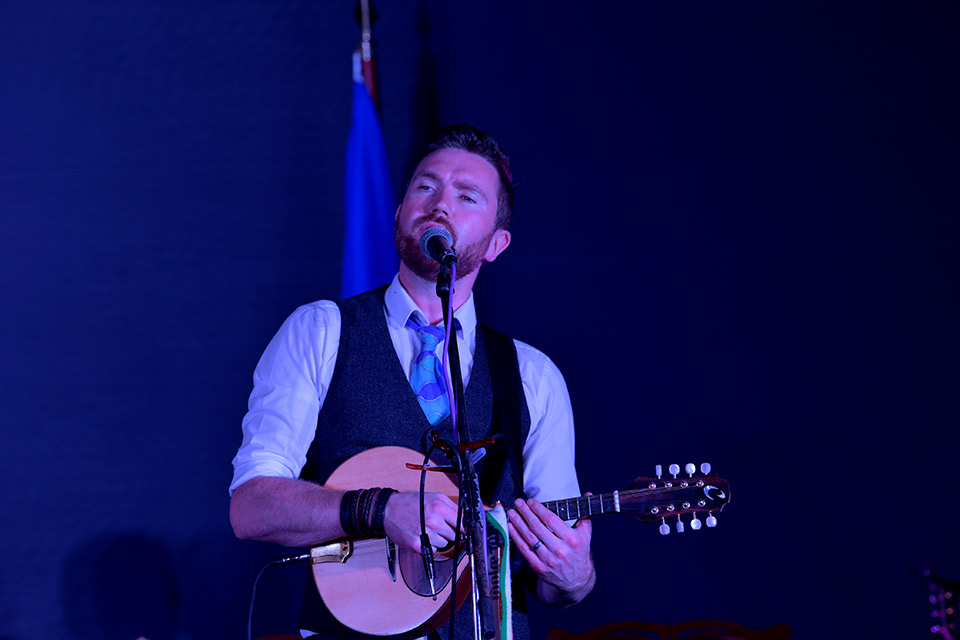 The Kilkennys lead singer Davey Cashin
The charismatic Irish quartet was established between schoolmates and began touring Ireland in 1998. The group has evolved through the years and are anchored by founding members Davey Cashin (vocals, mandolin, banjo, guitar, whistles), Tommy Mackey (bass, acoustic guitar, vocals), long time member Robbie Campion (banjo, guitar, madolin, vocals) and newest member Mick Martin ( Bodhran, Uilleann pipes, low whistles, guitar, vocals).
During their tour of India, the Kilkennys released their new album entitled 'Blowin' In The Wind'.