Ambassador Ó Floinn visits the Val di Comino
News
07 February 2020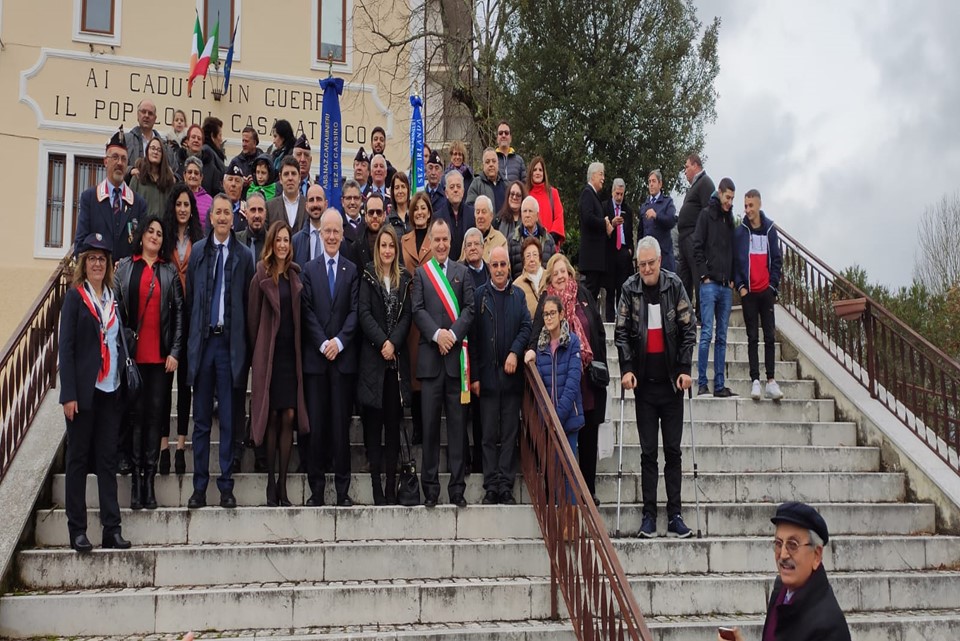 Ambassador Colm Ó Floinn visited the towns of Casalvieri and Casalattico in the province of Frosinone
Ambassador Ó Floinn was in Casalvieri and Casalattico in the province of Frosinone on 1 February 2020 for a number of civic engagements accompanied by five Italian members of parliament. The delegation included the President of the Italy-Ireland Parliamentary Friendship Group, On. Augusta Montaruli, On. Enrica Segneri, On. Marco Rizzone, On. Davide Serritella and On. Luca Frusone. This area of Italy, about an hour and half drive south east of Rome, is the ancestral homeland of the thriving Irish-Italian community. Typical family names from the region include Borza, Rocca, Aprile and Macari, which will all be familiar to Irish people.
The Ambassador was welcomed by Mayor Franco Moscone of Casalvieri and Mayor Giuseppe Benedetti of Casalattico. In the Casalvieri Town Hall council chamber he spoke to an audience of local residents, entrepreneurs, other mayors from the wider Val di Comino area and visiting members of the Irish-Italian community.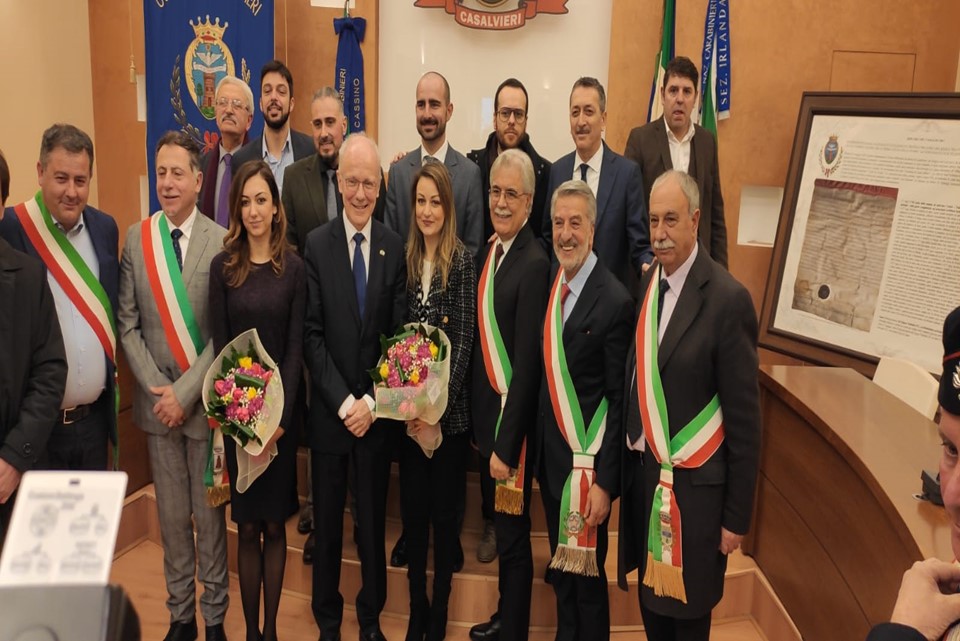 The Ambassador spoke about the historic connections between the area and Ireland and the strong economic and cultural links between Ireland and Italy today, as well as our shared commitment to the EU. He also thanked Italy for the solidarity shown to Ireland in ensuring no return to a hard border on the island of Ireland, and noted Ireland's role in burden-sharing with Italy in accommodating migrants. After greeting members of the audience individually, the Ambassador then travelled the short distance to Casalattico. On arrival there, he visited a photographic exhibition on the history of the Italian emigration from the Val di Comino to Ireland in the late nineteenth and early twentieth centuries and later sampled local delicacies at an informal lunch with the community.