SG Belloni meets SG Burgess in Dublin
News
08 November 2019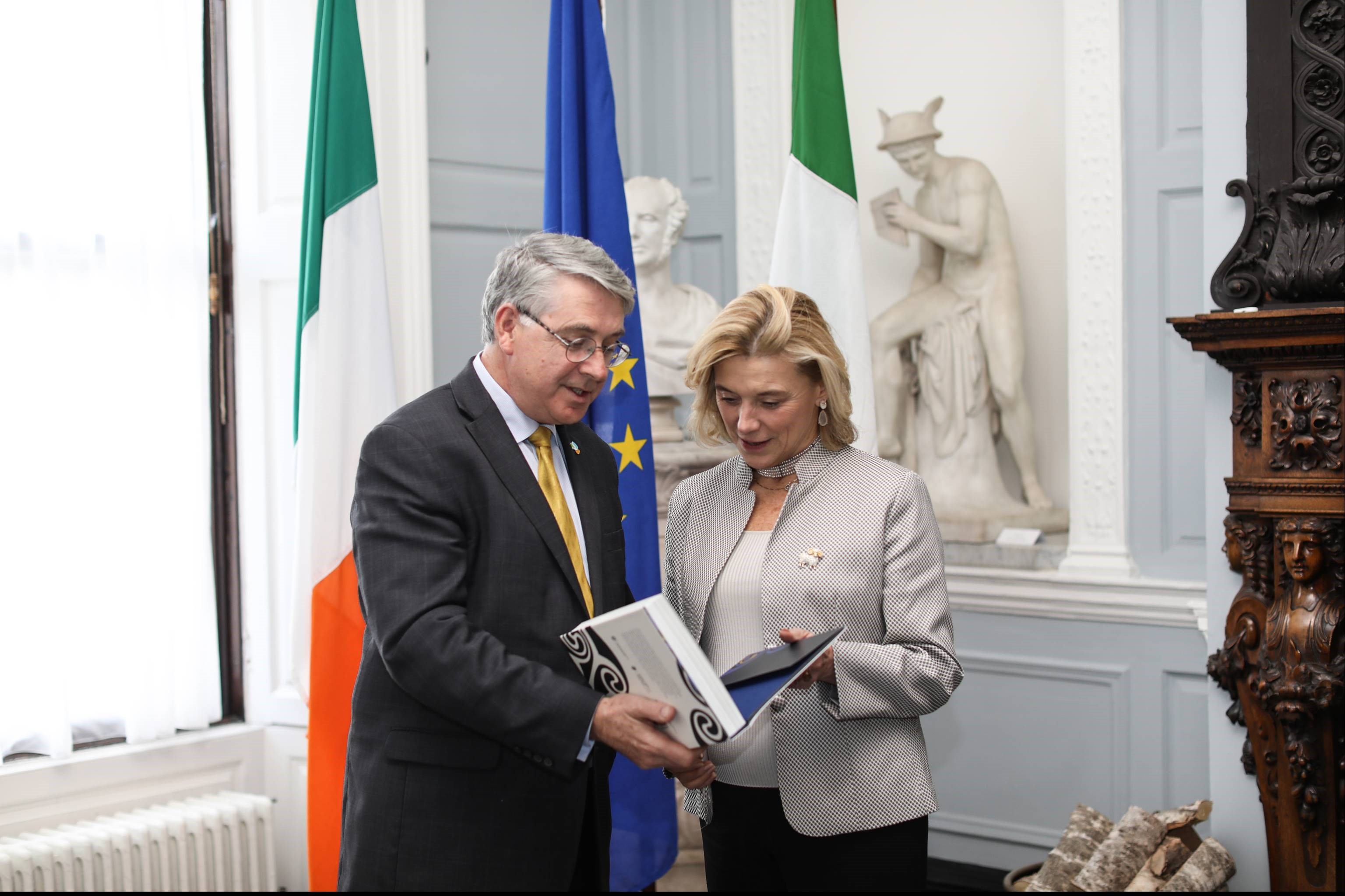 Secretary General of the Ministry of Foreign Affairs Elisabetta Belloni and Secretary General of the Department of Foreign Affairs and Trade Niall Burgess
Secretary General of the Ministry of Foreign Affairs Elisabetta Belloni travelled to Ireland this week for consultations with Ireland. Secretary General Belloni met with Secretary General of the Department of Foreign Affairs and Trade Niall Burgess to discuss the ever closer partnership between Ireland and Italy, in a meeting that focused on bilateral and European cooperation, migration, and Brexit.
After Brexit, Italy will be the third largest economy in the European Union. Irish-Italian trading and economic links are worth almost €14 billion annually (medical, chemicals and pharmaceutical products being the largest categories of merchandise exported to Italy). There is also extensive travel in both directions year-round and 2018 marked the highest ever number of Italian visitors to Ireland, with over 400,000 Italians travelling.
The bilateral friendship between Ireland and Italy continues to deepen, with visits to Italy this year by Minister for Employment Affairs and Social Protection, Regina Doherty T.D. to mark St Patrick's Day, Minister for Agriculture, Food and the Marine, Michael Creed T.D. for the EU-African Union Ministerial Conference, and Minister of State for Training, Skills, Innovation, Research and Development, John Halligan T.D. to discuss cooperation in the field of space technology.