Ambassador Barrington
Message from Ambassador Barrington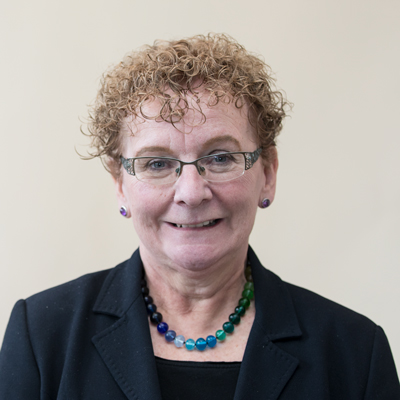 Welcome to the website of the Embassy of Ireland to Japan.
On these pages, you will find information about Ireland and the services provided by the Embassy. Our role is to promote Ireland's relations with Japan, in particular our economic relations, to develop a greater awareness of Ireland in Japan and to support Irish citizens in this country.
Relations between our two countries have never been better. There have been a number of bilateral high-level political visits in recent years, including those of Prime Minister Abe to Dublin in June and Taoiseach Enda Kenny to Japan in December 2013. Japan is Ireland's 11 largest trading partner and over 1,000 Irish people call Japan their home. As we approach the 60th anniversary of bilateral relations in 2017, the Ireland House team in Tokyo, which includes the IDA and Enterprise Ireland, will continue to strive to develop awareness of Ireland here, to promote more bilateral trade for the mutual benefit of both countries, with the effect of greater prosperity and more jobs back home.
At the Embassy, we are eager to communicate with the Irish community and with the many Japanese friends of Ireland. As well as our quarterly Embassy Newsletter, we are active on Facebook and Twitter, so be sure to follow us via the links on this page. We also continually seek to improve the services we provide you, so please do not hesitate to get in touch with any comments or feedback you have.
Le gach dea ghuí,
Best wishes,
Anne Barrington
Ambassador of Ireland
---
Fáilte chuig suíomh gréasáin Ambasáid na hÉireann sa tSeapáin.
Is mór an chúis bhróid dom a bheith i m'Ambasadóir de chuid na hÉireann sa tSeapáin.
Ar na leathanaigh seo, gheobhaidh sibh eolas faoi Éirinn agus faoi na seirbhísí a sholáthraíonn an Ambasáid. Is é an ról atá againn caidreamh na hÉireann leis an tSeapáin a chur chun cinn, go háirithe ár gcaidreamh geilleagrach, feasacht níos mó ar Éirinn a mhúscailt sa tSeapáin agus tacú le saoránaigh Éireannacha sa tír seo.
Ní raibh an caidreamh idir an dá thír seo againne riamh ní b'fhearr ná mar atá anois. Cuireadh roinnt cuairteanna polaitiúla déthaobhacha ardleibhéil ar bun le blianta beaga anuas, lena n-áirítear an chuairt a thug an Príomh-Aire Abe ar Bhaile Átha Cliath i mí an Mheithimh agus an chuairt a thug an Taoiseach Enda Kenny ar an tSeapáin i mí na Nollag 2013. Tá an tSeapáin ar an aonú comhpháirtí trádála déag is mó de chuid na hÉireann agus is ann do bhreis is 1,000 Éireannach a mheasann gurb í an tSeapáin a dtír bhaile. Agus muid ag druidim le comóradh 60 bliain ar an gcaidreamh déthaobhach in 2017, beidh foireann Áras na hÉireann i dTóiceo, lena n-áirítear GFT Éireann agus Fiontraíocht Éireann, ag coinneáil lena gcuid iarrachtaí feasacht ar Éirinn a spreagadh anseo, níos mó trádála déthaobhaí a chur chun cinn ar mhaithe le hÉirinn agus leis an tSeapáin araon, rud a mbeidh rathúnas níos mó agus níos mó post thiar sa bhaile ina thoradh air.
Anseo san Ambasáid, táimid ag dúil go mór le cumarsáid a dhéanamh leis an bpobal Éireannach agus leis an líon mór cairde atá acu i measc mhuintir na Seapáine. Foilsímid Nuachtlitir na hAmbasáide gach ráithe agus táimid gníomhach ar Facebook agus Twitter, mar sin bígí cinnte muid a leanúint trí mheán na nasc ar an leathanach seo. Bímid seasta ag triail feabhas a chur ar na seirbhísí a gcuirimid ar fáil daoibh, agus mar sin ná bíodh drogall ar bith oraibh dul i dteagmháil linn le tuairim nó aiseolas ar bith atá agaibh.
Tá súil agam go gcasfaidh mé oraibh go léir le linn mo thréimhse sa tír seo.
Le gach dea-ghuí,
Anne Barrington
Ambasadóir na hÉireann
MS ANNE BARRINGTON
CURRICULUM VITAE
Date of Birth
Dublin, 8 April 1953
Educated

BA - National University of Ireland, 1975

Certificate in Public Administration, IPA, 1976

Diploma in European Law, National University of Ireland, 1995

Doctorate in Governance Queen's University Belfast (pending)
| | | |
| --- | --- | --- |
| September 2014 | Ambassador to Japan | |
| November 2011 | Assistant Secretary | Headquarters (Director General Europe Division and Strategy and Performance Division) |
| August 2010 | Assistant Secretary | Joint Secretary, Armagh North/South Ministerial Council Joint Secretariat |
| September 2007 | Ambassador to Tanzania (and also Kenya and Burundi) | |
| September 2005 | Seconded as Director of the National Forum on Europe | |
| August 2004 | Counsellor | Headquarters (Corporate Services) |
| September 2001 | Seconded to the Department of the Taoiseach (Prime Minister's Office - Europe and International Division) | |
| August 1997 | Counsellor | Permanent Mission of Ireland to the United Nations, New York |
| August 1991 | First Secretary and Counsellor | Headquarters (European Union Division) |
| August 1986 | First Secretary | Consulate General of Ireland, New York |
| August 1983 | First Secretary | Headquarters (Political Division) |
| August 1982 | Third Secretary | Embassy of Ireland, Washington |
| January 1981 | Third Secretary | Headquarters (Political Division and Cultural Section) |
| January 1979 | Granted special leave to take up a UN post in Lesotho | |
| March 1977 | Entered Department of Foreign Affairs as Third Secretary (EU Division/Information Section) | |
Anne is married to Ed Miliano (an artist) and they have two grown-up children.