The Embassy's History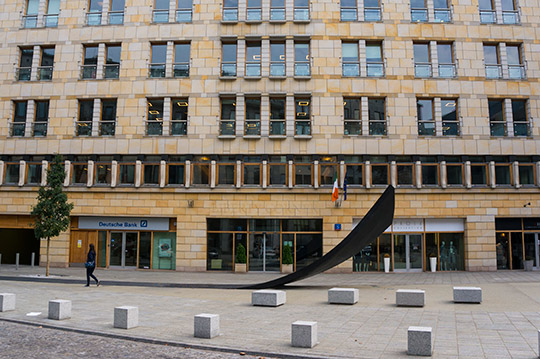 Diplomatic relations between Ireland and Poland
Diplomatic relations between Ireland and Poland began in 1929, when Wacław Tadeusz Dobrzyński was appointed Consul General of Poland in Ireland. Ireland was neutral during WWII, and the Polish consulate remained open in Dublin.
The Communist government asked Ireland to recognise the People's Republic of Poland in 1945 and open an embassy in Warsaw. There were, however, concerns in Dublin about persecution and repression and the decision was taken not to recognise the communist regime. For a while there was also speculation that the Government-in-Exile might move from London to Ireland.
Ireland maintained relations with the Government-in-Exile until 1958, when the Polish Consulate in Dublin closed its doors. Ireland established diplomatic ties with the People's Republic of Poland in 1976.
Ireland opened its Embassy in Warsaw in 1990, following the end of Communism. Prior to 1990, the Embassy of Ireland in Stockholm had been accredited to Poland. A Polish Embassy opened its doors in Dublin in 1991.
Having previously been at Ulica Lenartowicza and then Ulica Humańska in Mokotów, the Embassy moved to its current central location at Ulica Mysia in December 2004. The building in which we are located, no. 5 Mysia, is called Liberty Corner and is also home to the Polish Press Agency.
Outside, the Memorial to Free Speech (Wolnego Słowa) is a black line running the length of the street and rising in front of no. 5. During Communist times in Poland, the Office of the Censor was based at Mysia 5, and this powerful monument is a constant reminder of the importance of freedom of speech. The monument was unveiled by President Bronisław Komorowski on 5 June 2014.
Ireland's Ambassadors to Poland
Richard O'Brien 1990-1995
Patrick McCabe 1995-2001
Thelma Doran 2001-2005
Declan O'Donovan 2005-2010
Eugene Hutchinson 2010-2015
Gerard Keown 2015-2018
Emer O'Connell 2018-2022