Polska Éire Festival 2016
The Polska Éire Festival celebrates Irish-Polish friendship and champions the diversity that Polish people bring to Ireland.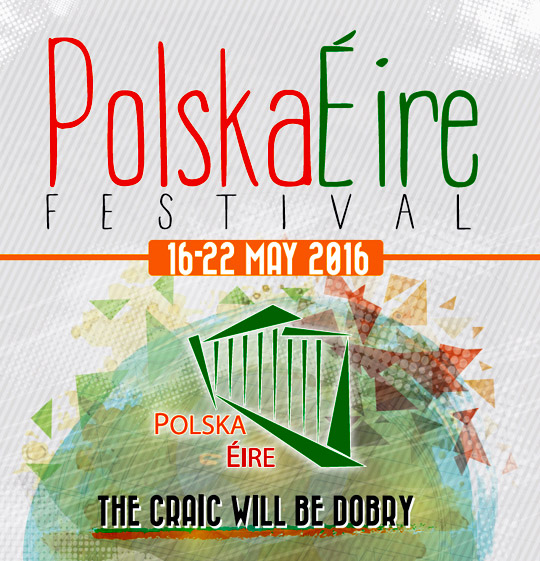 Over 100 cultural, sporting, business, academic and community events will take place this week to celebrate the contribution to Irish life made by the Polish community in Ireland.
On Friday 20 May, Marek Niedźwiecki will present his weekly 'Lista Przebojów' programme on Radio Trójka from Ireland.
On Saturday 21 May, the first ever rugby match between Irish and Polish sides will take place when Polish champions, Arka Gdynia, take on a Leinster representative squad.
On Sunday 22 May, Polish icon Kayah will perform with Irish folk band Kíla in a unique event in Dublin's Vicar St.
There will also be photographic exhibitions, football matches, film screenings, and much more. A full festival programme can be found on the festival website and by following @PolskaEire.
Ambassador of Ireland, Gerard Keown, writing in Poland's Rzeczpospolita newspaper, said:
'The Polish community in Ireland, and their Polish-Irish children, are now a vital part of the fabric of Ireland. They are part of what we are. Those who live in Ireland are welcome and are making a positive contribution to Irish society. And those who have returned to Poland are building bridges and new relationships between Poland and Ireland.'
Polska Éire Festival is organised by the Polish Embassy in Ireland and the Irish Government. It is supported by local authorities, businesses and sporting organisations in Ireland, including cultural and community organisations representing Ireland's Polish community.