International Day Against Homophobia, Transphobia, Biphobia
The Embassy flew the rainbow flag to mark the International Day Against Homophobia, Transphobia and Biphobia on 17 May 2018
The Embassy of Ireland is proud to fly the rainbow flag today to mark the International Day Against Homophobia, Transphobia and Biphobia (IDAHOT). We were also delighted to start the day by inviting Polish LGBTI organisations to talk to us and other Embassies about their important work.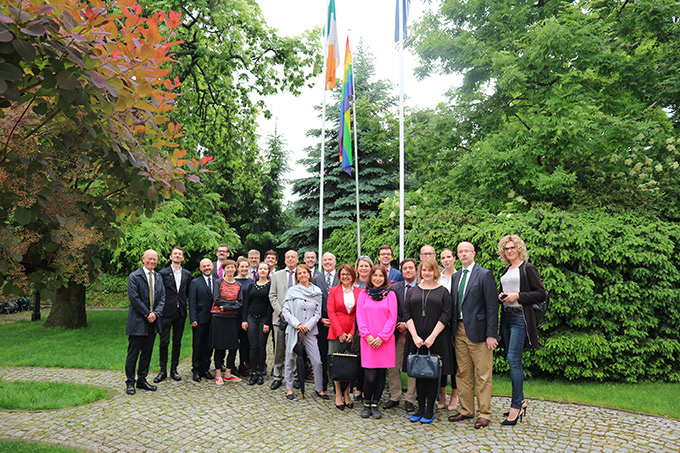 In 2015, the people of Ireland historically voted in favour of legalising same-sex marriage, standing against discrimination and inequality, and voting for love and equality. In doing so, Ireland became the first country in the world to legalise same-sex marriage by popular vote.
Ireland supports the promotion and protection of the human rights of all persons, irrespective of their sexual orientation and gender identity. On IDAHOT day, we stand in solidarity and celebration with the LGBTI community.