Visiting Ireland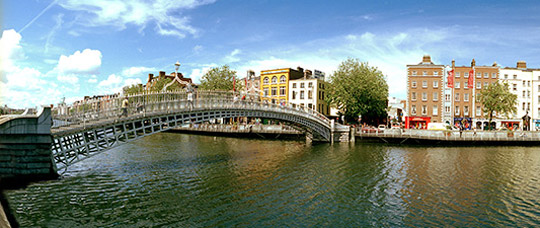 Ireland remains a popular tourist location with 7.6 million overseas tourist visits in 2014. Tourism is a hugely important sector of our economy, estimated to be worth almost €4 billion each year.
Ireland's tourist attractions include its rich cultural heritage, magnificent scenery, friendly people and relaxed way of life.
Ireland is also a popular location for sporting enthusiasts with hundreds of golf courses, plus fishing, cycling, horse-riding, watersports and many other activities.
The longest coastal touring route in the world, the Wild Atlantic Way follows the untamed west coast of Ireland.
If you are thinking of visiting Ireland, the following websites will provide you with in-depth information and holiday ideas: