Irish Agri-Food Conference
"Introducing the Irish Food Industry: Safe, Secure, Sustainable" was the key theme of the Irish Agri-food Conference which was hosted the Embassy of Ireland in Hanoi on Monday, 5th September.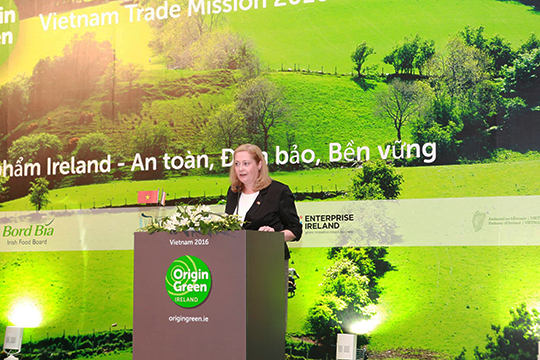 The Conference was addressed by the Irish Minister of State for Food, Forestry and Horticulture, Mr Andrew Doyle. Other speakers included representatives from the Vietnamese Ministry of Agriculture and Rural Development, Ministry of Planning and Investment, as well Irish officials and businesses presenting on Ireland's regulatory systems in food safety, animal welfare as well as the "Origin Green" sustainability programme.
The Conference targeted key Vietnamese Government officials, food buyers, retailers, media and Irish exporters, showcasing Ireland's commitment to sustainable responsible agriculture and displaying the best of its agri-food to Vietnam; profiling Ireland's know-how on the creation of a high value, safe and sustainable agri-food sector; and demonstrating Ireland's eagerness to do agri-business with Vietnam.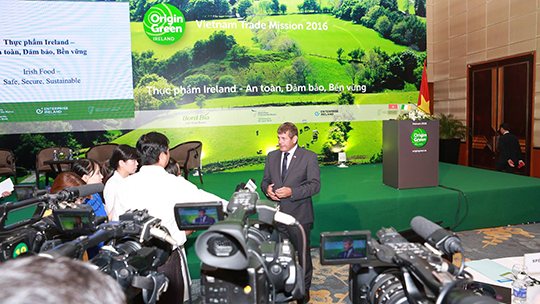 'A Taste of Ireland' Networking Event was also organised for individual Irish food exporters and Vietnamese food buyers to have an opportunity to share experiences on successfully doing business between Ireland and Vietnam.