New to Vietnam?
If you have recently moved to Vietnam, it can take some time to adapt to your new surroundings. We have put together some information to help those of you who already live in or intend to move here. Whilst every care has been taken in preparing this information as accurately as possible, the Embassy cannot accept any liability for the information contained here.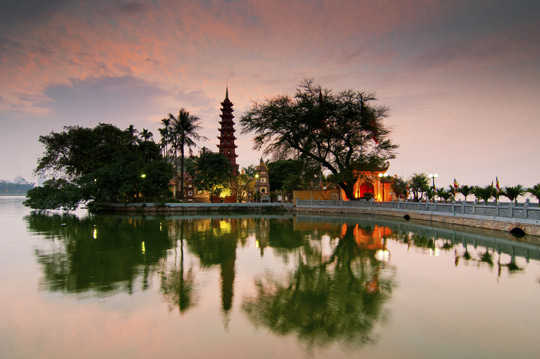 Living and Working in Vietnam
Irish citizens resident in Vietnam are largely concentrated in Hanoi and Ho Chi Minh City.
Before leaving Ireland please consult our current travel advice for Vietnam and check that you have:
Valid passport
Valid Visa for Vietnam
Long Form Birth Certificate (with the Hague Apostille stamped on it by the Consular Section of the Department of Foreign Affairs to prove its authenticity)
Adequate funds to maintain you while you establish yourself
Private comprehensive medical insurance
The Embassy recommends that you ensure your passport is up to date and shows next-of-kin details on back of passport. You should also keep your family informed of your address and contact details in Vietnam at all times. Please note that while you may be able to enter Vietnam on a passport with less than six months validity remaining, it will not be possible for you to travel to any of the neighbouring countries.
We recommend that you always carry some proof of identity, as should you be stopped by Vietnamese police or other officials you are required to have official ID and may be requested to demonstrate your residence card if applicable.
We recommend that Irish citizens travelling or living abroad register their contact details with the Department of Foreign Affairs and Trade. The information will allow us to contact you, and provide assistance, if necessary and possible, if there is an unforeseen crisis such as a natural disaster or civil unrest, or if you have a family emergency while you are overseas.
We also suggest that you contact the Embassy upon first arriving so that we can inform you about any upcoming events for the Irish community, and connect you with Irish community groups. This can be a good way of meeting people and making contacts when you first arrive.