GAA
The GAA plays a key role in the social and cultural life of Irish communities abroad and underpins and promotes Irish heritage and identity across the globe.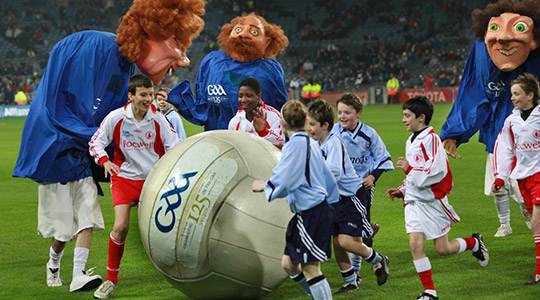 Role of GAA abroad
The GAA is the largest Irish organisation abroad and there are over 400 GAA clubs outside the island of Ireland. These clubs are often the first port of call for many newly arrived Irish emigrants and they serve as not only place to play sport but also a means for Irish people to find each other to network.

The GAA provides a strong community and social network and, probably more than any other single organisation, it helps to sustain a strong sense of community and heritage among our communities abroad.
Emigrant Support Programme funding to the GAA
Strengthening connections with and between Irish communities abroad is a core objective of the Department of Foreign Affairs and Trade's work and central to achieving this objective is the Emigrant Support Programme.
To that end, there is a funding partnership arrangement between the GAA and the Department of Foreign Affairs and Trade. This partnership is funded and facilitated through the Emigrant Support Programme and results in the funding of the GAA Games Development Officers Programme in Britain and the US and a Global Games Development Fund for the rest of the world.
The aim of the Global Games Development Fund is to support GAA projects abroad, outside of Britain and the US. This direct support of GAA clubs helps deliver and promote meaningful developmental games opportunities for emerging clubs in places like Asia, Africa, South America, Australia, New Zealand and the Middle East.
Emigrant Support Programme funding has also been provided to the GAA for a number of capital projects. By supporting such projects, the Government is helping to secure the long term future of Irish communities abroad and in so doing is investing in the relationship between these communities and Ireland.
Find a GAA Club
For clubs in Ireland check out the GAA's main website where you can see an overview of worldwide clubs on the World GAA webpage.
You can also visit specific websites which cover GAA around the world:
GAAGO
You can now watch all the GAA Games, including Championship, League and The Sunday Game (Live and On Demand), on GAAGO