St Patrick's Day 2023
Announcement
06 March 2023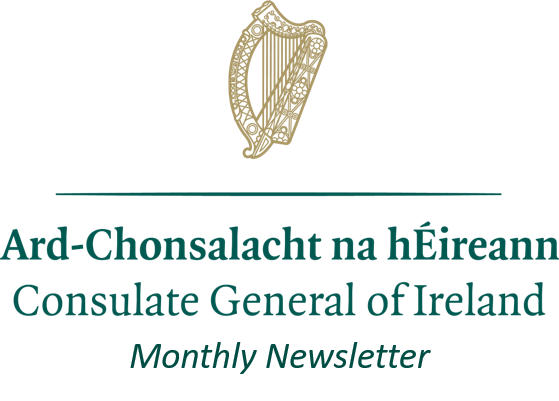 A Chairde, Lá Fhéile Pádraig sona daoibh!
Friends, this March is Irish American heritage month, and we are delighted to share our St Patrick's Day 2023 Programme of events here: SPD 2023 Programme of Events
We are particularly pleased that this year Micheál Martin T.D., Tánaiste, Minister for Foreign Affairs and Minister for Defence of Ireland visits Massachusetts over the St Patrick's Day weekend. The Tánaiste will speak at an March 18 event the Consulate is organising with the John F. Kennedy Library and Museum to mark the 60th anniversary of President John F. Kennedy's visit to Ireland. He will also discuss the 25th anniversary of the Good Friday Agreement and other developments in Ireland-US relations with Kevin Cullen of the Boston Globe. The event is at 5.30pm in the Kennedy Library and we hope you will join us. More information on the event, including the link to register, can be found here.
With very best wishes to you all, in this month of celebration of the very special ties between Ireland and New England.
Sincerely,
Laoise Moore