Vancouver Irish Language Weekend 2019
News
04 September 2019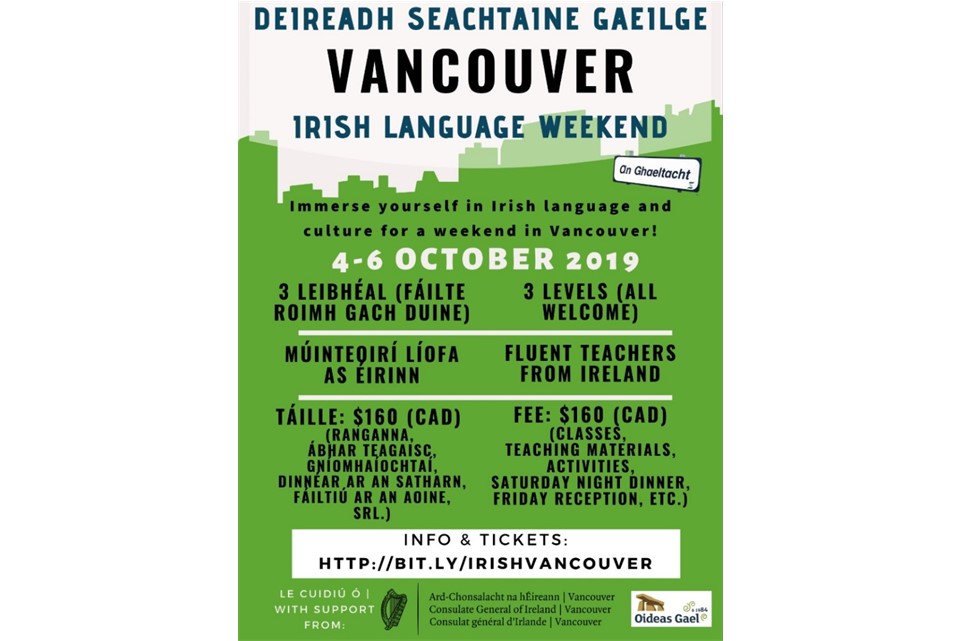 The Consulate is delighted to support the Vancouver Irish Language Weekend 2019!
Immerse yourself in a weekend of Irish language and culture. There will be three language levels to accommodate to learners at all stages of fluency. Classes will be taught by experienced and fluent teachers from Ireland.
Where: Simon Fraser University Harbour Centre Campus Vancouver, 515 West Hastings Street, Vancouver, BC V6B 5K3
When: 4-6 October 2019,
How: Register and purchase tickets here.