Online Embassy Book Club: November 2020
Event
06 November 2020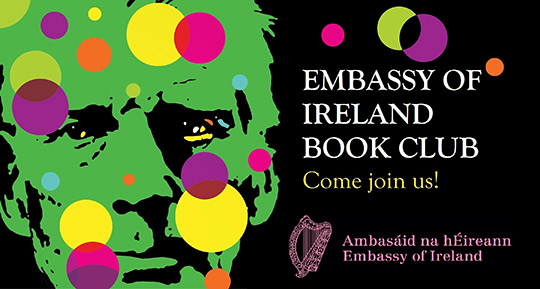 On November 19 at 6PM, we will discuss Tatty by Christine Dwyer Hickey, chosen as the Dublin One City One Book for 2020. The Book Club will be hosted by Ambassador Helena Nolan via Zoom.
After registering, you will receive a confirmation email containing information about joining the meeting.
Zoom
A few tips on how to use Zoom:
Before joining a Zoom meeting on a computer or mobile device, you can download the Zoom app. Or you will be prompted to download and install Zoom when you click the shared link we send via email.
• Open the Zoom app.
• Click join a meeting.
• Enter the meeting ID and your name and set audio/video permissions.