Online Embassy Book Club: September 2020
Event
03 September 2020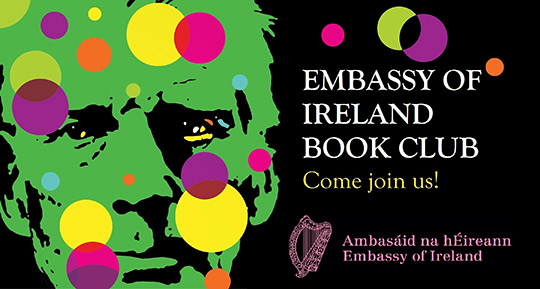 Our Embassy Book Club returns after the summer break to discuss "Akin", a new novel by Emma Donohue.
The meeting will take place online using Zoom on Thursday, 24 September at 6:00 PM.
Any new members who wish to join can contact us by email. In the 'Your Query' box put "Join Book Club".
Zoom
A few tips on how to use Zoom:
Before joining a Zoom meeting on a computer or mobile device, you can download the Zoom app. Or you will be prompted to download and install Zoom when you click the shared link we send via email.
• Open the Zoom app.
• Click join a meeting.
• Enter the meeting ID and your name and set audio/video permissions.