Making Visible the Invisible
Publication
21 December 2020
By Dr Antonia Hart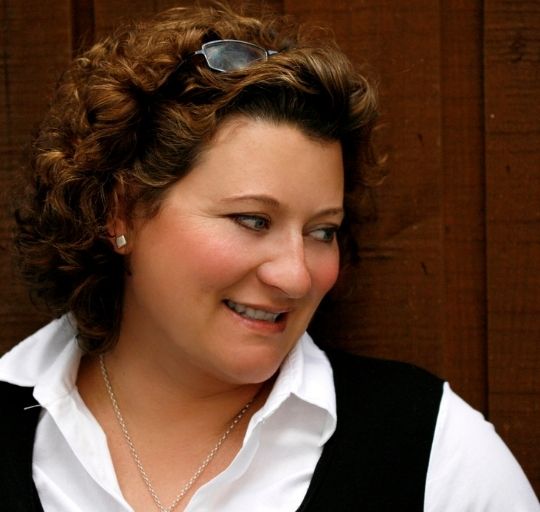 One of the things #VisibleWomen2020 champions is making visible those women whose stories have never been told. Close to my heart are those nineteenth- and early twentieth-century women in business, who have had little or no share in recent reassessments of women's historical role in Ireland. There's endless pleasure to be had, too, in exploring similarities with their entrepreneurial Belgian sisters, as creative, as hardworking, as tenacious.
The official record, in Ireland, can hide the truth of such women's stories. The census recorded Kathleen Daly as having no occupation at a time when we know from her letters to her future husband, Tom Clarke, that she was running a hugely successful dressmaking business in Limerick. Someone struck through the space allowed for 'Occupation' for Mary Andrews although she was running a shop in Terenure and, in the words of her son Todd Andrews, 'made enough to provide a rent-free house and abundant food for the family'.
Other negations were less overt. A woman who inherited a business from a father or husband might continue trading under a male name for any number of reasons. Perhaps it made practical sense to avail of existing goodwill, perhaps changing the sign seemed an unnecessary expense. In some cases, what appeared to be a man's business had never had anything to do with him. In Namur, in 1913, a man responding to bankruptcy proceedings admitted that he had no knowledge of the store at the centre of the case: it was his wife who had the commercial knowledge, his wife who ran the store. Signage, entries in the city or trade directories, the paper trail: these pointers to male ownership obscure the reality of a woman sitting up late figuring out how to cover the wages, how to move those discoloured bolts of cloth, the right time to change premises.
Businesswomen were, however, present in the streetscape and quite evident to their contemporaries. In and around Sackville Street in Dublin by the 1890s, you would have walked past a woman's business, on average, every thirty seconds. In Brussels, in the mid-1800s, the fashionable rue Montagne de la Cour had at least 19 female-run shops, including the famous boutique run by the Voss Sisters, at one point the two highest-taxed people in Brussels. Anyone visiting central Dublin or Brussels might see a woman running a business, and doing it well.
One visitor to Brussels, the English-born daughter of an Irishman, travelled there in 1842 as a preliminary to starting the business by which she hoped to earn her living. This visitor was Charlotte Brontë. She planned to open a school in England, and, having done her research, realised that she needed to offer some point of difference, to take some 'step towards attaining superiority', as she wrote to her Aunt Branwell, if her school were to stand out in an already crowded marketplace. Charlotte's idea was that she and her sister Emily should spend time learning French, among other things, at the Pensionnat Heger in the rue Isabelle (the site now occupied by Bozar). The Pensionnat was scarcely a minute's walk from the steep, smart rue Montagne de la Cour, teeming with female entrepreneurs. There was plenty to lure Charlotte and Emily there: an English reading room and a circulating library; and tempting stretches of huge, gorgeous shop windows. The sisters cannot have missed how many of these windows were there to showcase a woman's business; although, as anyone familiar with the Brontës' story knows, despite this proliferation of female commercial role models, their school was a dramatic failure, attracting not one single pupil. But, pleasingly, in her Brussels-inspired novel Villette, Charlotte did give the cool Lucy Snowe success with her own enterprise: first a day school, later a boarding school.
It is perhaps no surprise to think of nineteenth-century women opening and running educational establishments. In Ireland, they also had a significant presence in businesses like pawnbroking, boarding and lodging houses, and public houses, as documentary sources like surviving pawn tickets, court records, and licensing applications show. Their influence can still be seen. Distilleries owned by women in the nineteenth century make whiskeys we drink today, like Bushmills and Locke's. For their Belgian contemporaries, the drink had to be beer: Constance-Ida Ceuppens, finding herself widowed, promptly drew on her own experience of her father's brewery, sent her sons off to learn how to brew gueuze, and founded the Brasserie Wielemans-Ceuppens. Mothers and daughters, like Elizabeth and Mary (Belfast pinafore and apron manufacturers E&M Coulson) went into partnership. Sisters entered business together, and sometimes, as in the case of Ada Yeates & Sisters, legal scriveners and law stationers in Dame Street from the 1880s, they hid nothing in the business name.
The intricate Brussels streetscape the Brontës knew is gone, as are parts of old commercial Dublin, and parts of every city in the world. Streets are built over and modelled anew, but we summon them from maps, illustrations, and old descriptions. We can summon the lives of long-gone businesswomen, too, if we look in the right places. We dig up fragments of their stories, and lay those fragments together in the light, mapping the joins with care. In this way we keep their lives visible, and in doing so perhaps we understand a little more of our own.
About the author
Dr Antonia Hart completed her PhD, Irish Women in Business, 1850-1922: navigating the credit economy, in 2020. She researched and wrote it in the Department of History, Trinity College Dublin, as an Irish Research Council Government of Ireland Postgraduate Scholar, and as a Graduate Fellow at the Trinity Long Room Hub Arts and Humanities Institute. Her previous work includes Ghost Signs of Dublin (2014), as well as numerous magazine and newspaper features. She has taken part in each of the St Brigid's Day celebrations hosted by the Embassy of Ireland to Belgium.