Ambassador Nicholas Twist - remarks at farewell reception
Speech
19 June 2017
Ambassador Nicholas Twist – remarks at farewell reception for Diplomatic Corps, Ministry of Foreign Affairs, other official contacts, business, academic and religious contacts, Monday 19 June 2017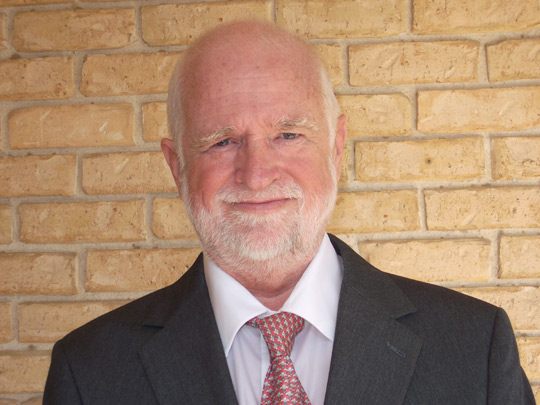 Four years have flown. Cyprus is in much better condition as we leave. Economic recovery. Political settlement – still awaited, but significant progress on many of the chapters. Much credit due to the Negotiators and the UN, as well as Joint Technical Committees.
At the outset, I want to acknowledge the excellent working relations with our colleagues in the Ministry for Foreign Affairs of the Republic of Cyprus. A highlight of our collaboration was the successful State Visit by President Anastasiades to Ireland last October.
I want to pay special tribute to some of the bodies we have observed at close quarters – CMP, H4C, the Technical Committee on Cultural Heritage, with UNDP in support. Representing a committed EU member State, I am pleased to have collaborated with the representative offices of the European Commission and the European Parliament. We have enjoyed the various Europe Day celebrations, north and south.
On a personal level, we both have enjoyed exploring the historical palimpsest that is Cyprus. Over the centuries, many cultures and visitors have left their mark on Cyprus. For better or worse, Ireland was not among them. However, I am proud that so many Irish troops and police have made a valuable contribution to maintaining the peace on this island. In a modest way, we have supported the efforts to find a peaceful solution to what has been an intractable problem. Drawing on our own experience, we know the benefits and win-win potential of a settlement. We wish Cyprus well in coming to the same conclusion.
In that spirit of peace and reconciliation, to mark our National Day, St. Patrick's Day on 17 March, Ireland launched a global programme of "greening" public monuments around the world. Each year, more and more world landmarks are floodlit in green. I am delighted that Nicosia Municipality has joined this positive movement.
Colleagues will be aware that diplomacy is a team effort. A willing partner makes all the difference. I have been fortunate in having Patricia by my side in all I have undertaken. Thank you, Patricia mou, for making the journey as rewarding as the destination. Beyond any work-related achievements, our four wonderful children will be our legacy.
Patricia will want me to express on her behalf her great appreciation for the friendship of so many in the Diplomatic Spouses Association. Indeed, I have benefited from contact with so many of her friends here, and I am pleased to see so many of you here today.
On this occasion, we want to especially thank you, our colleagues and friends in this delightful island, for the wisdom shared, the many pleasant cultural events hosted and your best wishes. Thank you all!
---
Ambassador Nicholas Twist – remarks at farewell reception for members of Garda Contingent serving with UNPOL, Irish Community, academic, cultural and media contacts, Tuesday 20 June 2017
Dear friends, it is sad to leave Cyprus, but we look forward to returning to our own beautiful island. We have been on the road almost as long as Odysseus. Even though my personal Penelope has accompanied me on the journey, it will be nice to be back in Ithaca.
We began our diplomatic peregrinations in Rome 35 years ago. It is somehow fitting that they should end here. Cyprus has proven to be the repository of so many civilisations and cultures, and we have enjoyed exploring the many layers in this palimpsest of history.
I paid tribute yesterday to my diplomatic, ministerial and business colleagues. Today, I want to acknowledge the many friends we have made among the Irish community and the rich variety of academic and cultural contacts we have encountered during four delightful years here.
To name only some among many, we have enjoyed events at that magical venue in the heart of old Nicosia, the Cultural Centre of the University of Cyprus at Axiotheia Mansion, music at Kourion, opera at Paphos Castle, Antigone at Salamis. We were at the inauguration of the restored Othello's Castle, and attended many of the seminars organised by the Othello's Island initiative.
We both have a passion for archaeology which we were able to indulge thanks to the Department of Antiquities, the Cyprus Institute, and CAARI, as well as the various archaeological excavations sponsored by universities and countries around the world. Of course, Ermou Street has become a favourite resort, with those twin beacons of cultural renewal, CVAR and Pharos as close neighbours.
An impressive feature of Cypriot cultural life is the number of family-endowed museums and galleries. Names that spring to mind include Zampela, Leventis, Severis and Pieris.
I have enjoyed browsing in Soloneion and Moufflon bookshops. Our collaboration with Soloneion on a series of presentations on Joyce, Yeats, and Irish history has been a real pleasure. Next Thursday, there will be a talk in Soloneion by Professor Tom Bartlett, on Napoleon Bonaparte and Ireland, which promises to be fascinating. There are fliers with details available on the way out tonight.
On the literary front, we have also enjoyed our collaboration with Nora and Lily at Ideogramma.
Patricia is especially pleased that so many of her friends in the Diplomatic Spouses Association are here tonight. Through the many social and cultural activities arranged by this group of Cypriot and foreign diplomatic friends, she has gained many insights into life on the island. I have been the incidental beneficiary of such contacts, thereby deepening my own understanding of Cypriot life and society.
Over the four years, we have felt special pride in witnessing the esteem in which members of An Garda Síochána are held in Cyprus. We have been honoured to attend the regular Medal Parades, as well as welcoming and farewell receptions. The Gardaí are a credit to Ireland.
I have made some progress in learning Greek, though it has been a progress from siga,siga to etski ketsi. One special word which I will always remember, as it symbolises so much of the warm welcome we have enjoyed in Cyprus, is kopiaste, which might be translated as "come in, sit down and take your ease among friends". For this welcome, perhaps matched only by our own Céad míle fáilte", or a hundred thousand welcomes, we are truly grateful.
More than in many occupations, diplomacy is a team effort. In each posting, an Ambassador's effectiveness depends on the support of colleagues in the Embassy. I have been fortunate in having the backing during my time here of Anna, Rita, Panicos and Andreas. My successor, Deirdre Ní Fhallúin, will have a head start with such great colleagues.
Most of all however, I want to pay public tribute to one who has been with me all the way. Patricia mou, thanks to you, we have together represented Ireland well and served our citizens effectively. Along the journey, we have enjoyed each other's company. Thugamar féin an samhradh linn! Long may it continue.
To all of you, a fond Efcharistoume!