St. Brigid's Day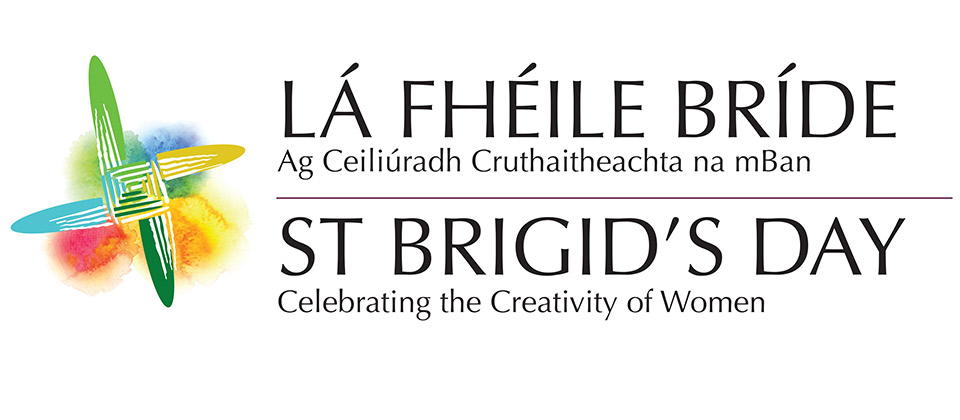 "Brigid meets Berlin"
"Brigid meets Berlin" is a two day celebration of the best of Irish Female Literary Creativity, organised by the Embassy in partnership with the Internationales Literaturfestival Berlin. Over two evenings Berliners can meet six of the best Irish women writers working today. The events are all free (registration is necessary) and take place in the event space of the Embassy of Ireland. Full details can be found at the links below. Don't forget to register!
1-2 February 2019
Public Programme
Location: All events take place in the Embassy of Ireland, Jägerstrasse 51, 10117 Berlin
Friday 1 February:
12.30 Opening Reception & Readings – By Invitation Only
18.00 Doors open
18.30 Lecture: Women Writing Irish Literature Dr. Catherine Toal, Professor of Literature and Dean of the Faculty, Bard College, Berlin
19.30 Readings and Panel Discussion
Eimear McBride, Lisa McInerney, Julia Kelly
Moderated by Stefanie Flamm, Die Zeit
Drinks Reception
Saturday 2 February:
14.00 Creative Writing Seminar with Lisa McInerney – Competitive Selection
18.00 Doors open
18.30 Lecture: "Mind your language - the promotion and representation of Irish women" Sinéad Mac Aodha, Director, Literature Ireland
19.30 Readings and Panel Discussion
Louise O'Neill, Sara Baume, Audrey Magee
Moderated by Deike Diening, Tagesspiegel
Drinks Reception
Registration
1st February 2019
Lecture: Women Writing Irish Literature by Dr. Catherine Toal
2nd February 2019
Lecture: "Mind your language - the promotion and representation of Irish women" Sinéad Mac Aodha
Register here for all four events at once
Writers
Sara Baume's debut novel, Spill Simmer Falter Wither, was longlisted for the Guardian First Book Award, shortlisted for the Costa First Novel Award, won the Geoffrey Faber Memorial Prize and has been widely translated. She received a literary fellowship from the Lannan Foundation in New Mexico in 2015, and her second novel, A Line Made by Walking, was shortlisted for the Goldsmiths Prize in 2017. She lives in West Cork where she works as a visual artist as well as a writer.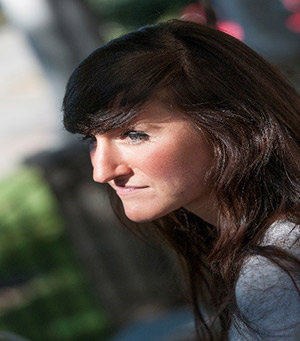 Photo: Thomas Langdon
Julia Kelly studied English, Sociology and journalism in Dublin and worked in publishing in London for six years. She is the award-winning writer of novels With My Lazy Eye, which was nominated for Book of the Decade by the Irish Book Awards, and The Playground. Her latest book Matchstick Man was published in 2018. She lives in Dalkey, County Dublin.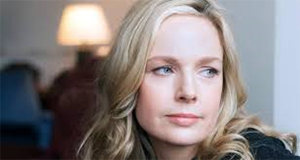 Eimear McBride is the author of two novels: The Lesser Bohemians (James Tait Black Memorial Prize) and A Girl is a Half-formed Thing (Bailey's Women's Prize for Fiction, Irish Novel of the Year, the Goldsmiths Prize, and others). She was the inaugural Creative Fellow at the Beckett Research Centre, University of Reading and was recently made a Fellow of the Royal Society of Literature. She occasionally writes for the Guardian, TLS, New Statesman and the Irish Times.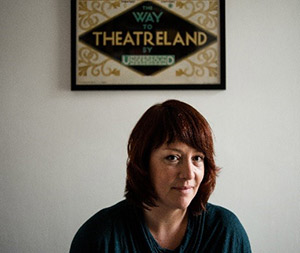 Photo: JMA Photography
Lisa McInerney's work has featured in Winter Papers, The Stinging Fly, Granta, The Guardian, BBC Radio 4 and various anthologies. Her story 'Navigation' was longlisted for the 2017 Sunday Times EFG Short Story Award. Her debut novel The Glorious Heresies won the 2016 Baileys Women's Prize for Fiction and the 2016 Desmond Elliott Prize. Her second novel, The Blood Miracles, won the 2018 RSL Encore Award.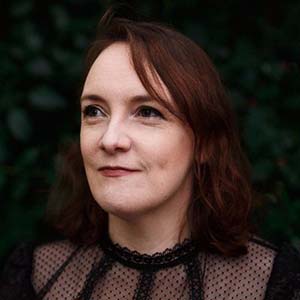 Photo: Brid O'Donovan
Audrey Magee's first novel, The Undertaking, was short-listed for several prizes, including the Women's Prize for Fiction (formerly the Orange Prize) as well as France's Festival du Premier Roman. The Undertaking has been translated into several languages and is being adapted for film. Audrey lives in Wicklow and is working on her second novel.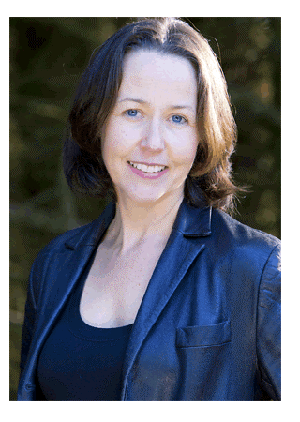 Photo: Patrick Redmond
Louise O' Neill grew up in Clonakilty, a small town in West Cork, Ireland. Her first novel, ONLY EVER YOURS, was released in 2014. Only Ever Yours went on to win the Sunday Independent Newcomer of the Year at the 2014 Bord Gáis Energy Irish Book Awards; the Children's Books Ireland Eilís Dillon Award for a First Children's Book; and The Bookseller's inaugural YA Book Prize 2015. Louise's second novel, ASKING FOR IT, was published in September 2015 to widespread critical acclaim. She went on to win the Specsaver's Senior Children's Book of the Year at the 2015 Irish Book Awards, the Literature Prize at Irish Tatler's Women of the Year Awards, and the American Library Association's Michael L. Printz award. Asking For It was voted Book of the Year at the Irish Books Awards 2015 and spent 52 weeks in the Irish top 10 bestseller list. The New York Times called it "riveting and essential" and The Guardian named O' Neill "the best YA fiction writer alive today." Both novels have been optioned for screen.
O' Neill's first novel for adults, ALMOST LOVE, was published in March 2018. THE SURFACE BREAKS, her feminist re-imagining of The Little Mermaid, followed in May 2018 and was shortlisted for the Irish Book Awards and the National Book Awards in the UK.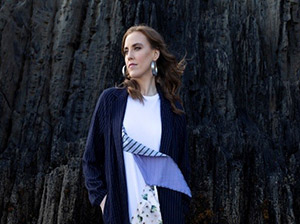 Lecturers
Dr. Catherine Toal is Professor of Literature and Dean of the Faculty at Bard College Berlin. She is a graduate of Trinity College Dublin (BA) and Harvard University (MA, PhD), and held a Research Fellowship at Emmanuel College Cambridge. Her interests are in the areas of nineteenth-, twentieth-century and contemporary literature, and the history of literary theory.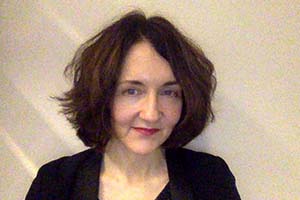 Sinéad Mac Aodha is the director of Literature Ireland, the State-funded organsiation which promotes Irish literature abroad. Since 1995, Literature Ireland has supported the translation of almost 2000 works of Irish literature, including almost 150 works into German.
Sinéad holds a degree in Modern languages and a Master's degree in International Marketing. Before she joined Literature Ireland, Sinéad worked as the Literature Officer at the Arts Council. More recently, she was seconded to Paris in 2016-2017, where she served as director of the Centre Culturel Irlandais.
Current projects include the organisation of a translation seminar in Beijing this autumn and she is also editing an anthology of short stories for publication in 2019.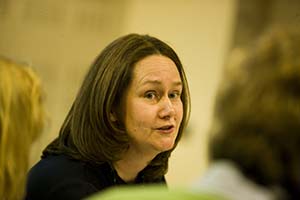 Moderators
Stefanie Flamm was born in Aachen in the far West of Germany. After study visits in Bonn, St. Petersburg and Vienna she moved to Berlin, where she completed her degree in history, German law and Russian literature. She was a member of the founding team of the legendary Berlin Department of the Frankfurt Allegmeine Zeitung and s staff-writer for Der Tagesspiegel before she joined the editorial department of Die Zeit in Hamburg. There she works in a section responsible for developing new forms to storytelling in print journalism. Three children, no hobbies.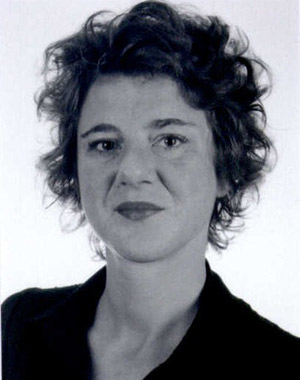 Deike Dienring, born in 1974, is a reporter for the "Tagesspiegel" in Berlin. A Wuppertal native she came to Berlin to study Journalism, English Language and Literature and Economics at the Freie Universität Berlin. Her thesis examined the sometimes small line between Literature and Literary Reportage. She taught feature writing at the UDK Berlin and Literary Reportage at the FU Berlin.