The history of Ireland's diplomatic relations with the Holy See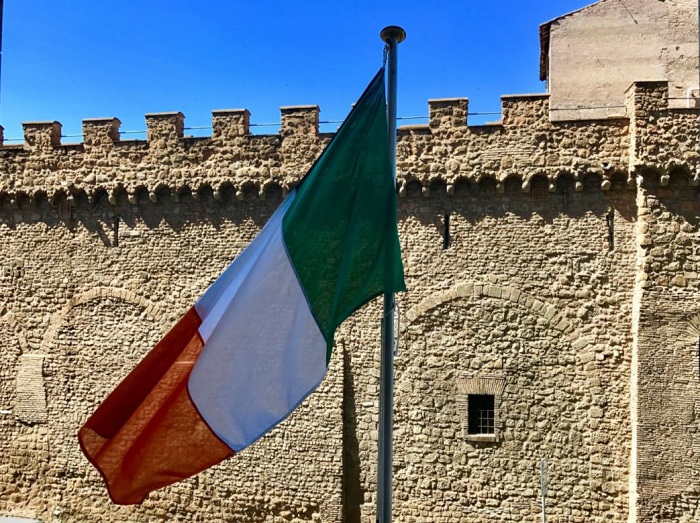 While Ireland's relationship with the Holy See goes back centuries, formal diplomatic relations date to 1929 when the new Irish Free State and the Holy See established formal ties.
In 1946, the Irish State purchased the Villa Spada on the Gianicolo Hill in Rome, and this became the Irish Embassy to the Holy See. This was Ireland's first full Embassy abroad. The Embassy remained at the Villa Spada until the decision was made in 2011 to close the resident mission to the Holy See, one of three missions closed at the time.
When the Embassy reopened in 2014 it relocated to a building owned by the Vatican near St. Peter's Square. The current Ambassador is Derek Hannon who presented his credentials to Pope Francis in 2018. Frances Collins was nominated to replace Ambassador Hannon and is expected to arrive in Rome in October 2022.
Ireland's Heads of Mission to the Holy See
Charles Bewley
William J B MacAuley
Denis McDonald
Thomas J Kiernan
Patrick Joseph Walshe
Denis McDonald
Cornelius Cremin
Leo T McCauley
Thomas Commins
Joseph Shields
Thomas Commins
Gerald Woods
John Molloy
Francis Coffey
Brendan Dillon
Patrick Power
Gearóid Ó Broin
Eamonn Ó Tuathail
Bernard Davenport
Philip McDonagh
Noel Fahey
David Cooney (non-resident)
Emma Madigan
Derek Hannon
Frances Collins (incoming Autumn 2022)