Sixth International Jerusalem Writers' Festival
News
04 May 2018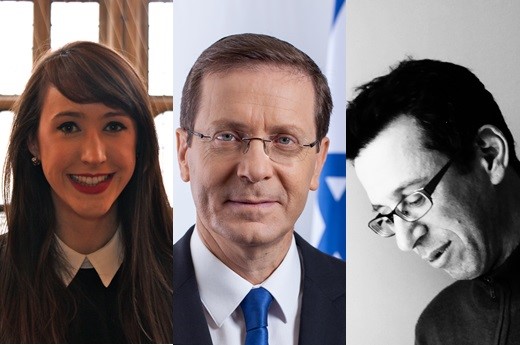 Ruth Gilligan, Isaac Herzog and Assaf Gavron | Photos: Richard Langley, Fana Feng
The Embassy of Ireland in Tel Aviv together with Mishkenot Sha'ananim, Jerusalem, is pleased to invite you to the Sixth International Jerusalem Writers' Festival, from the 8th to the 11th of May 2018.
This year, we are delighted to announce that the acclaimed Irish author, Ruth Gilligan, will be participating in three events throughout the festival:
Opening Event: The Writers Rebel 8.5.1018, 20:30-22:00
https://bit.ly/2qV7cB7
The Dubliners 9.5.2018, 18:30-20:00
The reception will be attended by Ambassador Alison Kelly.
https://bit.ly/2vBFyhX
Closing Event: Seven Minutes in Heaven 11.5.2018, 13:00-14:30
https://bit.ly/2HTDcO3
We hope you may join us for this exciting opportunity to celebrate Irish literature in Jerusalem.