'From Strangers to Neighbours': Lecture in Łazienki Palace
Ambassador Gerard Keown gave a lecture on Irish-Polish connections in Warsaw's Łazienki Palace on 18 September 2017.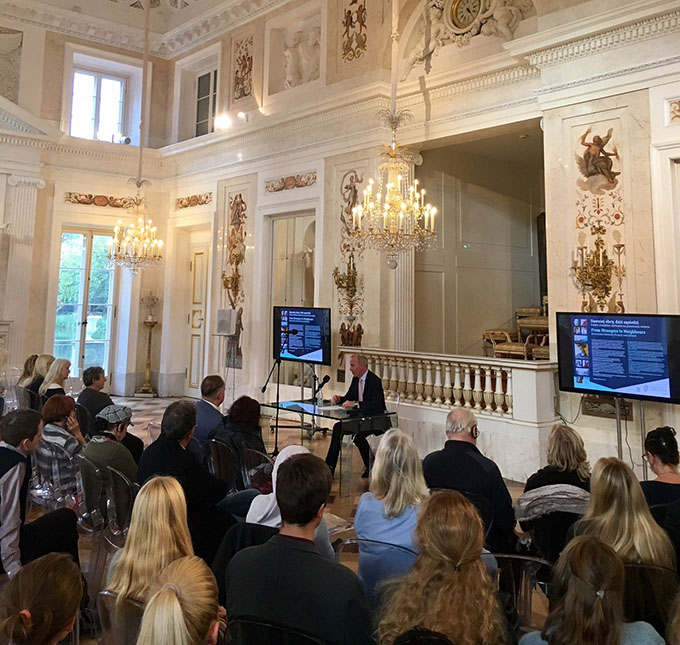 The Irish and Poles are often described as kindred spirits: two peoples who, although separated by geography and the currents of European history, have much in common.
For long periods of our history, connections were shaped by encounters between Irish and Polish people. In recent decades the Irish and Polish peoples and states have formed deeper and lasting bonds. Today, Ireland is home to a large and welcome Polish community.
In this lecture, the Ambassador of Ireland, Gerard Keown outlined some of the personal narratives that have linked our countries, from surprising encounters of centuries past to the enduring connections of the present day.
Read the full text of Ambassador Keown's lecture.