Polska Éire 2017
The Polska Éire Festival is an annual celebration of Irish-Polish friendship.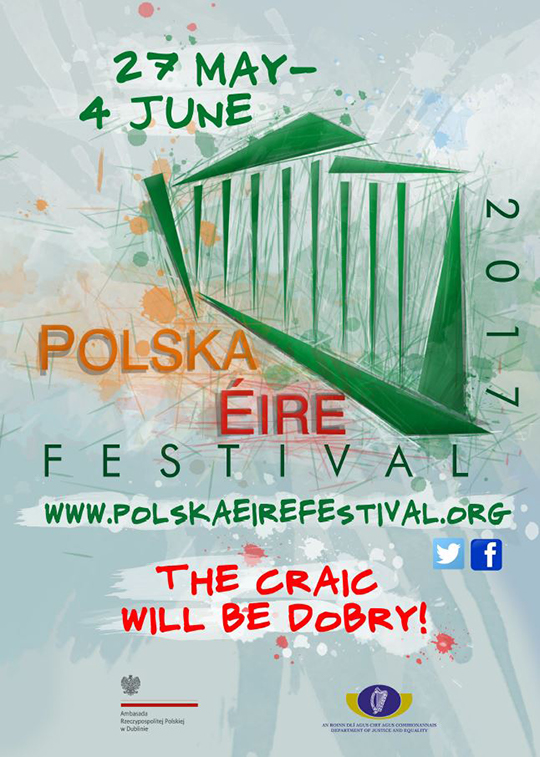 Now in its third year, the Polska Éire Festival celebrates the contribution of the Polish community to Irish life and the strength of Irish-Polish friendship. There are over 120,000 Poles in Ireland, and they are very welcome. The Polish community is a vital part of the fabric of Irish life and make a great contribution to Irish society.
The Polska Éire Festival takes place all over Ireland, starting this year on 26 May and ending on 4 June. Events this year include a photography exhibition in Cork; a family fun day in Gorey; a meeting with Polish writer, Zygmunt Miłoszewski; and the display of a new exhibition on Poland's first diplomat in Ireland, Wacław Tadeusz Dobrzyński.
The Festival will close on 4 June with a gala concert in Dublin. Dublin-based Polish band, Distinct Orbit, will perform with Irish band, IMLÉ. For more information on Polska Éire events, see: http://polskaeirefestival.org/
This year for the first time, Polska Éire events also took place in Ruda Śląska in Poland. Arklow ladies rugby team faced the local 'Diablice' ladies rugby team on Saturday 20 May. Irish music, literature, history and cooking featured in other events in Ruda Śląska organised during the week-long festival.