The Global Spread of Irish Gothic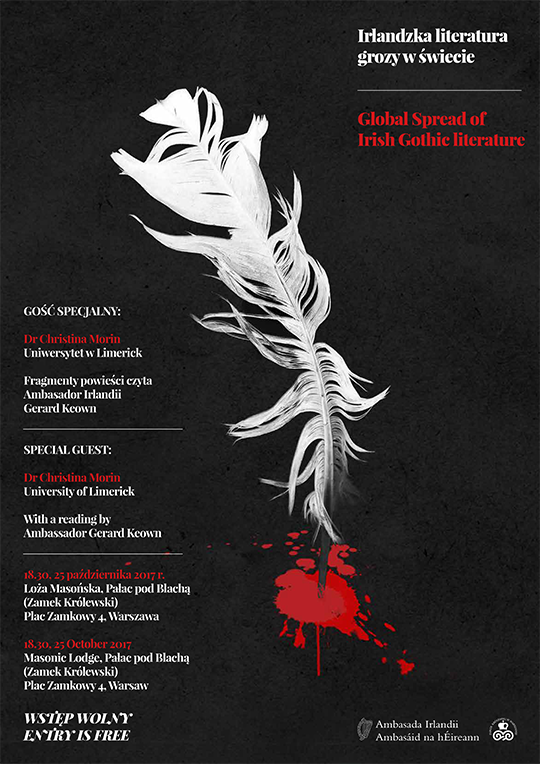 The dead, the undead and the supernatural have always been important elements of Irish culture and tradition. The ancient Celtic festival of Samhain, the pre-cursor to Halloween, celebrated the division of the year between its lighter and darker halves, when the doors between this world and the next were opened.
It is not surprising that writers from Ireland rank among the best-known in Gothic fiction and influenced the development of Gothic literature across the world. This event will explore the spread of Irish Gothic in the Romantic period and its impact around the world by looking at the work of Regina Maria Roche, a best-selling Irish writer of Gothic novels in the eighteenth and early nineteenth century.
Our special guest will be Dr. Christina Morin, Lecturer in English at the University of Limerick. Dr. Morin's primary research interest lies in the literary gothic of Romantic Ireland, Britain and Europe. She has published widely on the subject. She is the author of Charles Robert Maturin and the Haunting of Irish Romantic Fiction (Manchester University Press, 2011) and The Gothic Novel in Ireland, c. 1760-1830 (Manchester University Press, forthcoming, 2017).
Entry is free. Places are limited and will be allocated on a first-come, first-served basis. Please register here.
Polish-English interpretation will be provided.