Irish Culture
The Embassy is proud to support Irish Culture and we are delighted that it enjoys such a prominent position in Uganda.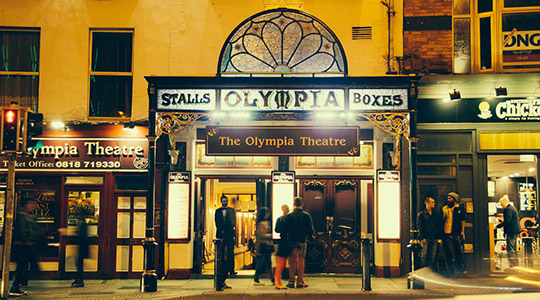 Our culture
Ireland's culture is a unique national strength. It's one of our greatest competitive advantages, acting as a "door opener" that converts into jobs, trade, investment and tourism. It's also our most effective way of connecting with the Irish community abroad.
What we do
We're involved in a broad range of cultural activities, which raise awareness of Ireland and also enhance our ties with Uganda. We promote cultural relations through a number of initiatives. For example, the Embassy regularly participates in the annual European Film Festival hosted by Uganda and sponsored by the European Union, which aims at boosting cultural relations.
Learn more about Ireland
If you want to learn more about Ireland, you can read Ireland in Brief.
Trace your Irish roots
Some 70 million people around the world claim Irish descent. If you are one of them, there are a number of ways you can celebrate your heritage and discover more about where you come from.
To find out more, you may be interested in initiatives such as Ireland Reaching Out and The Gathering 2013.
The Irish Society in Uganda
Established in 1953, the Irish Society in Uganda is one of the most active societies in Uganda. Acting as a network that brings people together through cultural and social events, it plays an important role in promoting Irish culture as well. The society also provides funding to various charitable organisations.
For details of what is happening you can visit the Irish Society Facebook page. You can also link up with them on Irish Society LinkedIn page.
More information
Learn more on how we promote Ireland through its culture.
The Department of Foreign Affairs and Trade also works closely with Culture Ireland to promote Irish arts and artists overseas including in Uganda and Rwanda. To find out more including possible funding opportunities please see the Culture Ireland website.