Science and Technology Advisor
Job Vacancy
13 October 2020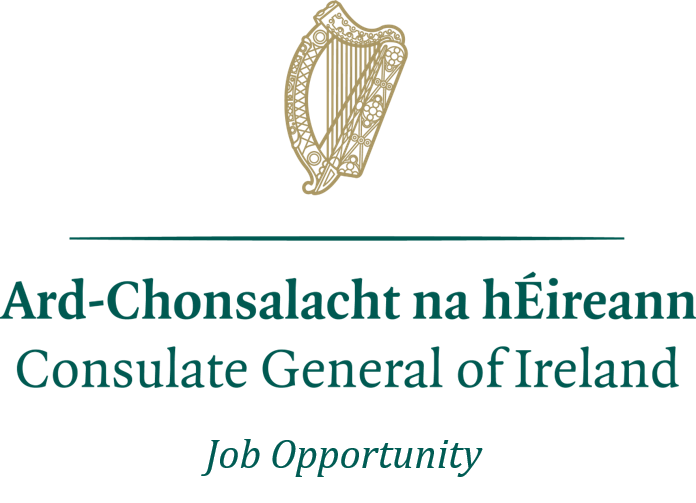 The Consulate General of Ireland promotes and protects Irish interests through its work with the Irish community in the New England region, supporting the strong partnership between the US and Ireland, and providing a range of key consular services.
A core objective of the Science and Technology Advisor role is to represent Irish science and technology interests in New England (Massachusetts, New Hampshire, Rhode Island, Maine and Vermont). The Advisor will report to the Consul General and will work closely with colleagues from other Irish Government Departments (e.g. Science Foundation Ireland (SFI), IDA Ireland, Enterprise Ireland, and Irish science and research funding bodies).
The Consulate General of Ireland in Boston is now looking to recruit a Science and Technology Advisor. This position is a new role in the organisation. Reporting to the Consul General, it has been created to drive engagement with the US research ecosystem and to maximise on the opportunites for US-Ireland research cooperation.
The deadline to apply is 17:00 EST Friday, October 30 2020. Please click this link for the full job posting and instructions on how to apply.