Watch: Good Friday Agreement Seminar with LMU
News
17 April 2023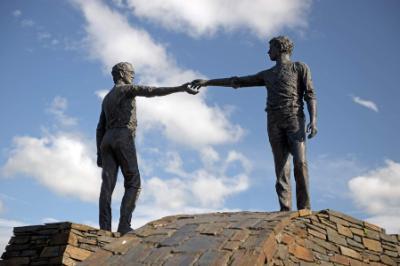 To mark 25 years since the signing of the Good Friday Agreement, Loyola Marymount University's Irish Studies Department is hosted two virtual events.
April 11th - "The Good Friday Agreement at 25." The LMU Visiting Fellow of Irish Studies, Conor Houston conversed with Bertie Ahern, who, as Irish Taoiseach, helped negotiate the Good Friday Agreement.
April 13th - "The Future of Peacework: Reflections from the Next Generation." This was a lively discussion about the future of the Good Friday Agreement as reflected by the next generation of leaders. Young people from across the US and the island of Ireland came together in this virtual webinar event to share their hopes and dreams for continued peacebuilding efforts and offer their perspective on next steps.
Watch both seminars here.