Once Upon a Time in the West
---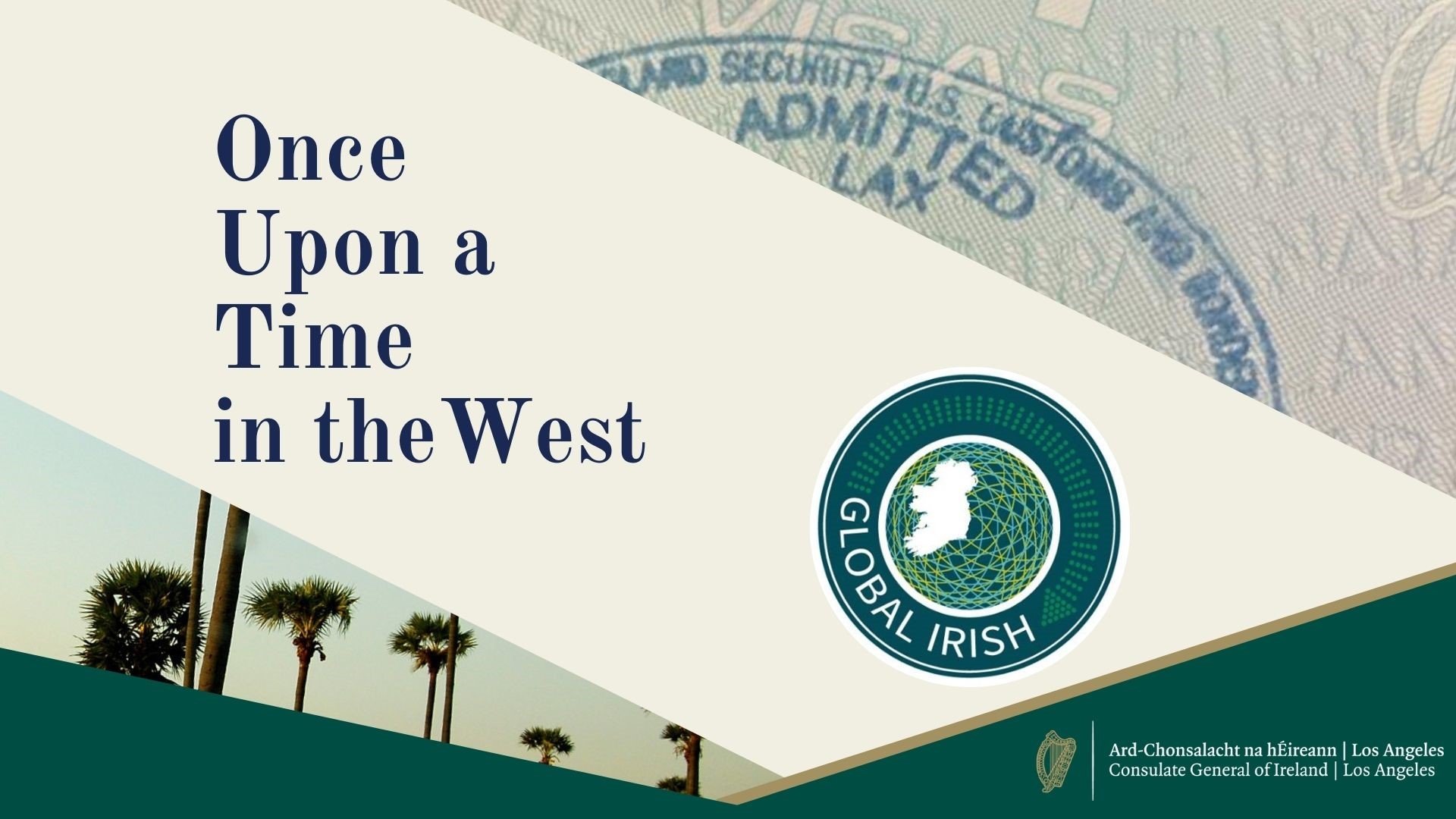 The Irish diaspora is a rich and diverse global community, made up of people from every background in an impressive variety of locations around the world.
It includes Irish citizens living overseas, both those born in Ireland and to Irish families abroad, as well as the heritage diaspora - the many millions of people of Irish descent around the globe . It also embraces the reverse diaspora of people who have lived, studied or worked in Ireland before returning to their home countries, as well as the affinity diaspora who hold a deep appreciation for our people, places and culture. Together, these groups form the Global Irish.
The Consulate General of Ireland in Los Angeles is delighted to share our new interview series, Once Upon a Time in the West, capturing stories from the Global Irish community across the South West United States. You can learn about the living history of the Irish in this special part of the US through the words of our diverse community and their broad range of insights and experiences. The series will be updated regularly with new interviews and we hope you will enjoy the snapshots of life in the South West USA.
You can find all the stories below as they are published.‌