Embassy Book Club 2022 Reading List
Event
20 December 2021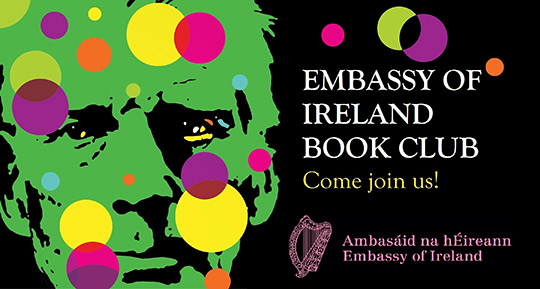 Dear Book Clubbers and Readers of Irish Writing,
We would like to thank you all for taking the time to read the selected Irish books and joining our lively discussions on Zoom during another challenging year for so many. Here at the embassy, we are preparing an exciting reading list for 2022. We are also planning to host a number of "Meet the author" events, and hope to be able to gather together in the New Year.
We are looking forward to our first meeting after the Christmas break and are happy to announce our first author event on 20 January at 6:30pm (Belgium time) with Séamus O'Reilly who will join the Embassy Book Club for a discussion around his book "Did Ye Hear Mammy Died", which won Best Biography at the An Post Irish Book Awards this year.
Our new Ambassador Kevin Conmy will moderate the discussion with Séamus O'Reilly.
More details will follow early in the New Year.
The book choices for the first three months of 2022 include:
January – Did Ye Hear Mammy Died by Séamus O'Reilly
February – The Magician by Colm Tóibín
March – 56 Days by Catherine Ryan Howard
All three were suggested by members of the Book Club.
We look forward to welcoming you back to the Embassy Book Club in 2022.
Merry Christmas and Happy New Year!
Enjoy the festive season and please do remember to support our local bookshops, here in Belgium and in Ireland.