Event: Arán & Im with Manchán Magan
Event
02 June 2022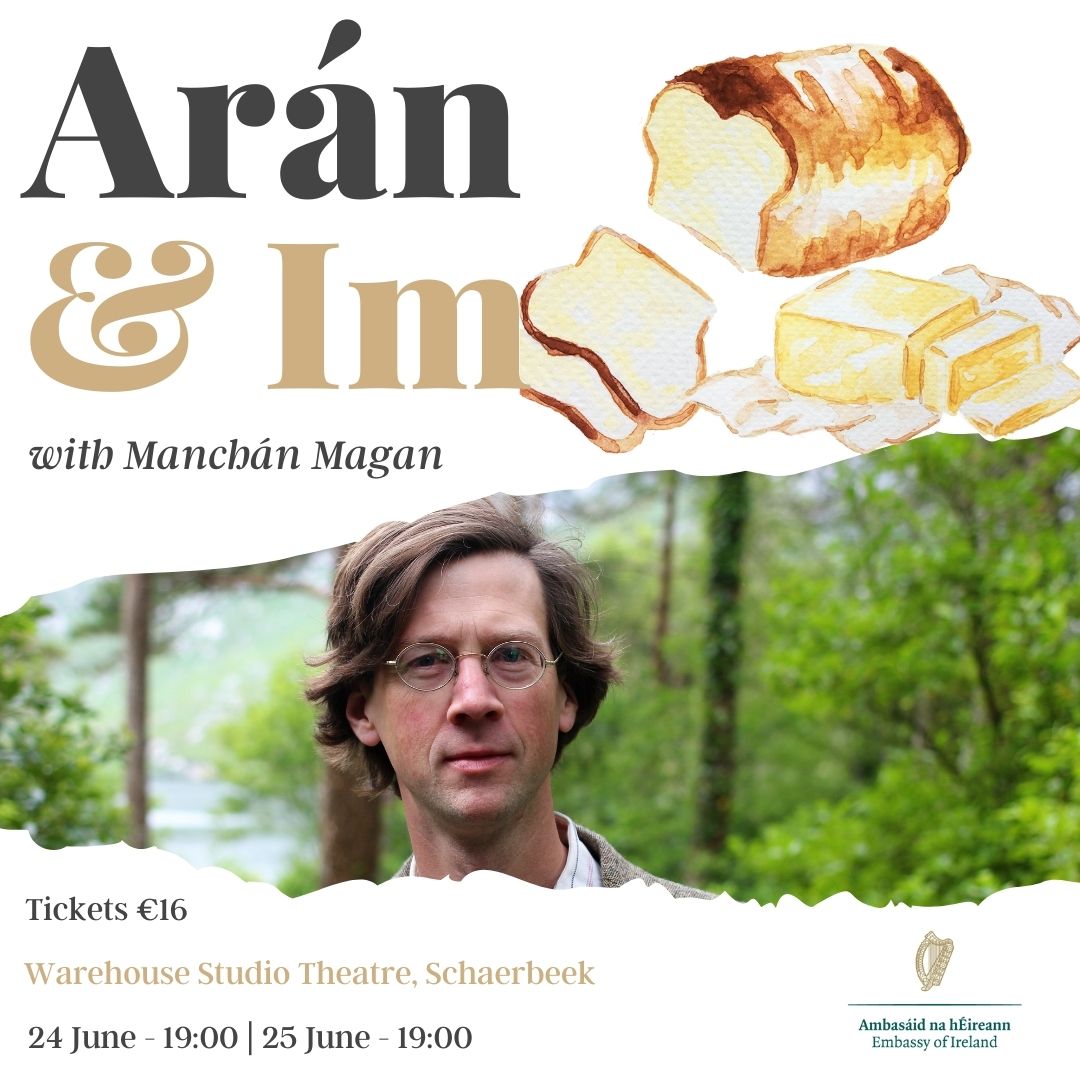 Arán & Im celebrates the Irish language in an engaging and accessible bilingual way, through sourdough bread and home-churned butter.
Arán & Im is a theatrical performance/installation in which Manchán Magan bakes sourdough bread for 70 minutes while offering insights into the wonders of the Irish language – exploring potent words of landscape, terms of intuition and insight, and the many phrases that bring to life the mysterious glory of our natural world.
It is a celebration of language, land and local Irish food, with freshly-baked traditional sourdough bread for the audience to slice and spread with butter they churn themselves from Irish cream.
The Embassy looks forward to hosting two shows on 24 and 25 June in collaboration with the Irish Theatre Group at the Warehouse Studio Theatre in Schaerbeek.
Tickets are available for €16 from the Irish Theatre Group.