Know Before You Go: Summer 2022 Music Festivals in Belgium
Publication
07 June 2022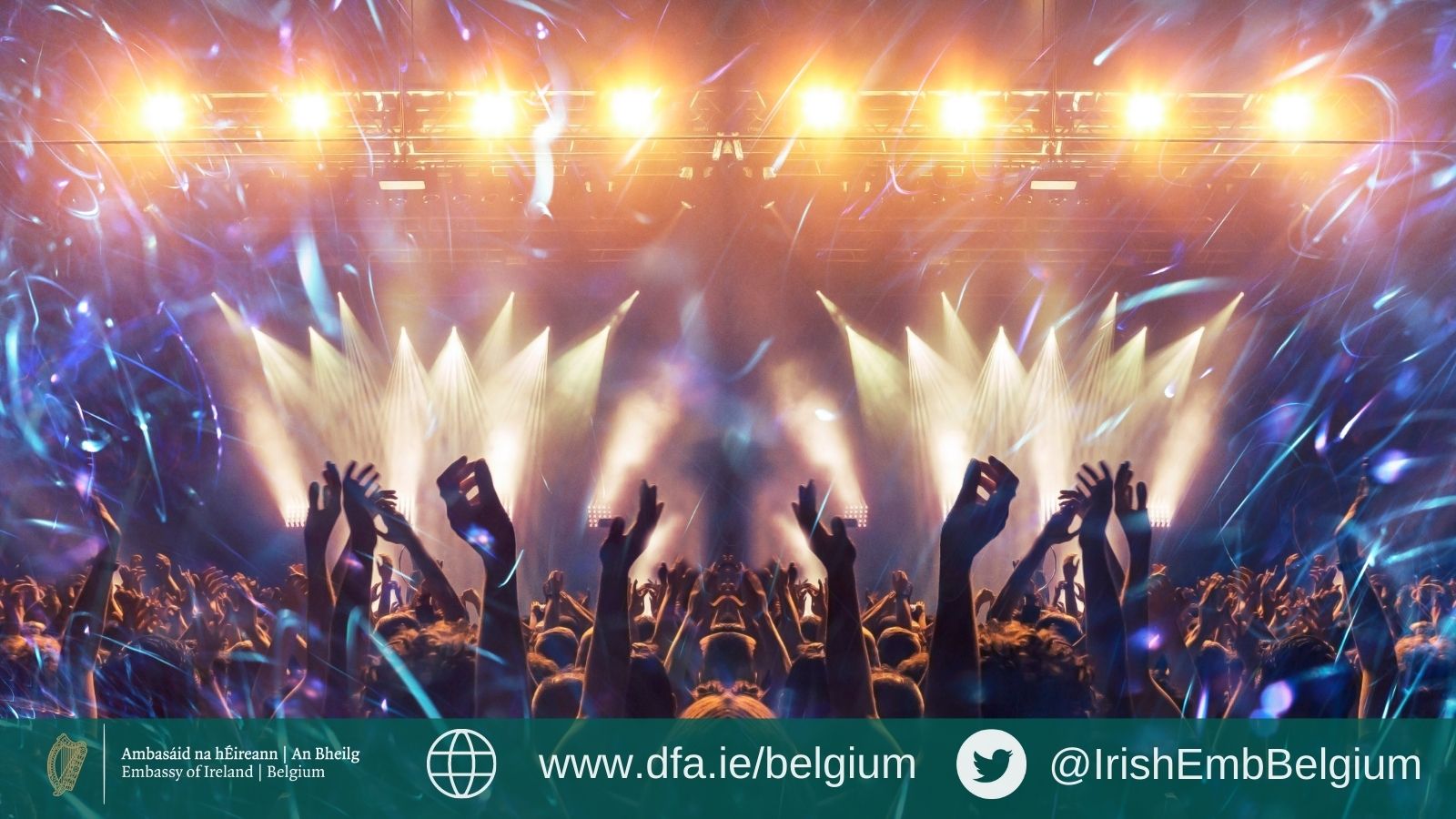 Rock Werchter, Dour Festival, Tomorrowland and Pukkelpop, which take place in Belgium this summer, are among the world's largest music festivals.
In 2019, over 150,000 people attended Rock Werchter, over 225,000 people visited the Dour Festival, attendence topped 400,000 over 2 weekends of Tomorrowland, which takes place in Boom, and Pukkelpop had an attendance of approximately 180,000.
Date
Location
Rock Werchter
30 June - 3 July
Werchter [30km from Brussels]
Dour Festival
13 - 17 July
Dour [80 km from Brussels]
Tomorrowland

15 - 17 July

22 - 24 July

29 - 31 July

Boom [35km from Brussels]
Pukkelpop

18 - 21 August

Kiewit [70km from Brussels]
If you are planning on attending a music festival in Belgium this Summer, we have some travel tips to help you enjoy the festival and stay safe.
Know before you go …
REGISTER WITH US
Irish citizens travelling to Belgium are strongly encouraged to register their contact details so that we can contact you or your family in case of emergency.
MEDICATION, HEALTH & TRAVEL INSURANCE
If you are bringing prescription medication with you, you are advised to bring a medical certificate with you. You can expect to be searched when entering the festival and if you cannot show evidence the medication you have is yours, it could be confiscated.
Bring your European Health Insurance Card (EHIC) with you, check it is valid before leaving and if you don't have one or need to renew apply now.
We also strongly recommend that you obtain comprehensive travel insurance.
Read more about the importance of obtaining a EHIC and travel insurance on the DFA Know Before You Go page.
COVID-19 TRAVEL REQUIREMENTS FOR BELGIUM
Covid-19 related travel measures have ended. It is no longer necessary to show proof of vaccination, recovery or a negative test result.
Our travel advice for Belgium has the latest information on travel to Belgium.
PASSPORT & PASSPORT CARD

It is important to take care of your passport/passport card. In Belgium, you are required to be in possession of a photo ID at all times.
Make a copy of your passport, email it to yourself and leave a copy with a family member at home, in case it gets lost or stolen and you need replacement travel documents. A copy of another photo ID is also useful to have.
We strongly recommend applying for an Irish Passport Card prior to travel (apply now). The Passport Card can be used to travel within the EU/EEA/UK, it fits in your wallet and is less likely to get lost.
A photo ID will also be needed to enter the festival site. Keep it in a secure, safe place and consider using the on-site lockers, where available.
LOST OR STOLEN PASSPORT?
Report the loss/theft of your passport to the on-site police, check with lost & found as passports are often handed in. Check with your airline as they may allow you to travel with another form of ID and a police report.
If a replacement travel document is required, the Embassy may be able to issue you with a single use travel document with limited validity to get home. You will need to present at the Embassy in Brussels (over 2 hours away by train from Dour and an hour away from Tomorrowland) on Monday with the following:
• 4 passport photos (photo booths are available in most bus/train/metro stations)
• Police statement of loss/theft
• Photo ID/Copy of lost/stolen passport
• Return travel details (e.g. flight confirmation email)
• €30 (cash only)
The issuing of replacement travel documents is subject to checks that can take some time. You may need to rearrange your travel plans.
DAMAGED PASSPORTS
Under no circumstances should you travel to Belgium using a passport that is damaged in any way (e.g. torn cover or visa pages, cracks on the identity page). The Embassy is aware of a number of cases of citizens being detained by Border Authorities for travelling using a damaged passport. If your passport is damaged, replace it via Passport Online prior to travel.
LOST OR STOLEN CREDIT OR DEBIT CARDS
If your credit or debit card is lost or stolen while abroad, you should cancel the relevant card(s) immediately, to prevent fraudulent use.
The following contact details for Irish banks may be of use:
| | |
| --- | --- |
| AIB | +353 1 269 5022 |
| Bank of Ireland | +353 56 775 7007 |
| Permanent TSB | +353 1 212 4290 |
| KBC | +353 1 664 6100 |
HOW TO GET THERE…
Rock Werchter
Rock Werchter 2022 takes place at the Festivalpark in the village of Werchter, approximately 15km from the Flemish city of Leuven.
Your Rock Werchter ticket includes a return train ticket to Leuven or Aarschot train station (T&Cs here)
A shuttle bus service from Leuven and Aarschot to Festivalpark will operate. More information on transport is available here.
Dour Festival
Dour is located in the southern Belgian province of Hainaut which borders France. There are train services operating from Brussels and Charleroi Airports, as well as Lille Airport (France), to Saint-Ghislain train station.
Shuttle busses will be in operation. Further information is available here.
Tomorrowland
Boom is located between the cities of Brussels and Antwerp and the festival site (De Schorre) is a 15 minute walk from Boom Station.
Details of shuttle busses and public transport options to Boom can be found on the Tomorrowland website.
Pukkelpop
The village of Kiewit is located approximately 7km from the city of Hasselt. The festival site is a 10 minute walk from Kiewit Station. Ticket holders can download a free train ticket to Pukkelpop from SNCB/NMBS Belgium Rail from 27 July.
WHEN YOU GET THERE
• Follow the rules.
• Familiarise yourself with the local laws and customs. Avoid unnecessary risks – steer clear of trouble, drink responsibly, and behave respectfully when dealing with local authorities, including police and festival security.
• Each festival website has useful information (links below) on what you can bring in, and what you should leave at home.
• Be vigilant and stick with friends or a group where possible.
STAY CONNECTED
• With the abolition of roaming charges, there is no excuse not to keep in contact with family and friends!
• Call or text your loved ones so that they have information about your itinerary and travel plans.
CONSUMPTION OF ALCOHOL
Visitors should be aware that the strength of beer sold in Belgium can be significantly higher compared to beer purchased in Ireland.
ILLEGAL DRUGS
Authorities in Belgium take the possession of illegal drugs in any quantity very seriously and such activity may result in imprisonment.
IF YOU NEED HELP
The best help is often close at hand. Belgian Police and First Aid responders will be present on site.
The emergency services in Belgium can be contacted by dialling 112.
For consular assistance from the Irish Embassy in Brussels, you will find our contact details here.
Stay informed & further information