#IWD2019 From the Archives: Interview with Mary Tinney, Ireland's first female Ambassador
News
08 March 2019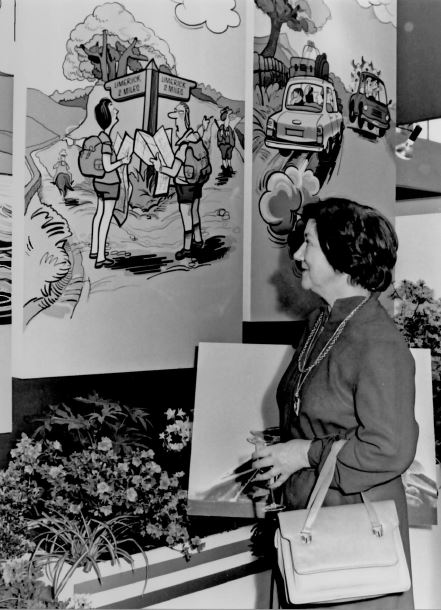 On the occasion of International Women's Day 2019, the Embassy of Ireland is delighted to be able to share an interview which was published on 15 December 1978 in The Bulletin with Mary Tinney, Ireland's first ever woman appointed as Ambassador when posted to Embassy Stockholm in 1973 and the first female Irish Ambassador to Belgium in 1978.
To mark her distinguished career as an Irish diplomat, the Embassy has renamed our conference room in honour of Mary Tinney.
The Embassy would like to thank The Bulletin for allowing us to share the interview.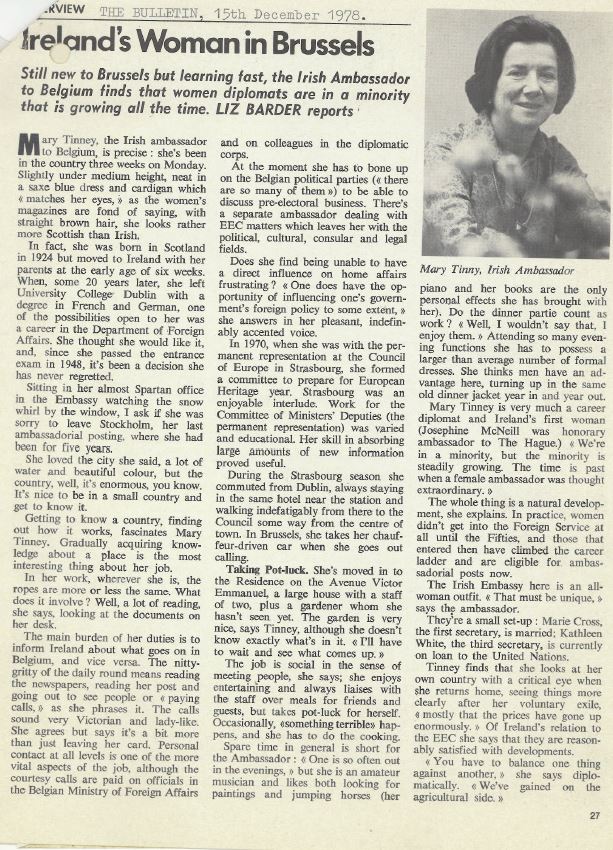 More about Mary Tinney
You can read more about Mary Tinney's career as a diplomat in this Irish Times article.