Online Embassy Book Club: December 2020
Event
27 November 2020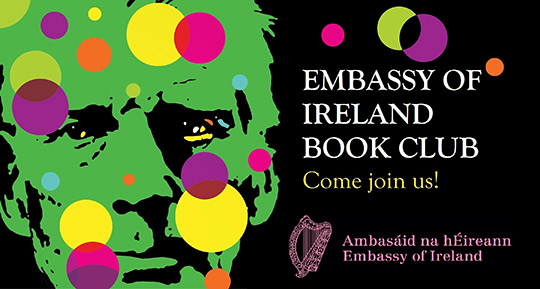 On Thursday December 17 at 6PM, the Embassy Book Club will discuss Grown-Ups by Marian Keys.
The Book Club will be hosted by Ambassador Helena Nolan via Zoom.
After registering, you will receive a confirmation email containing information about joining the meeting.
As this is our last book club of the year, and so close to Christmas, you may wish to dress up, in suitably festive outfits, as proposed at our last meeting!
Zoom
A few tips on how to use Zoom:
Before joining a Zoom meeting on a computer or mobile device, you can download the Zoom app. Or you will be prompted to download and install Zoom when you click the shared link we send via email.
• Open the Zoom app.
• Click join a meeting.
• Enter the meeting ID and your name and set audio/video permissions.