St Brigid Day 2023
Event
19 January 2023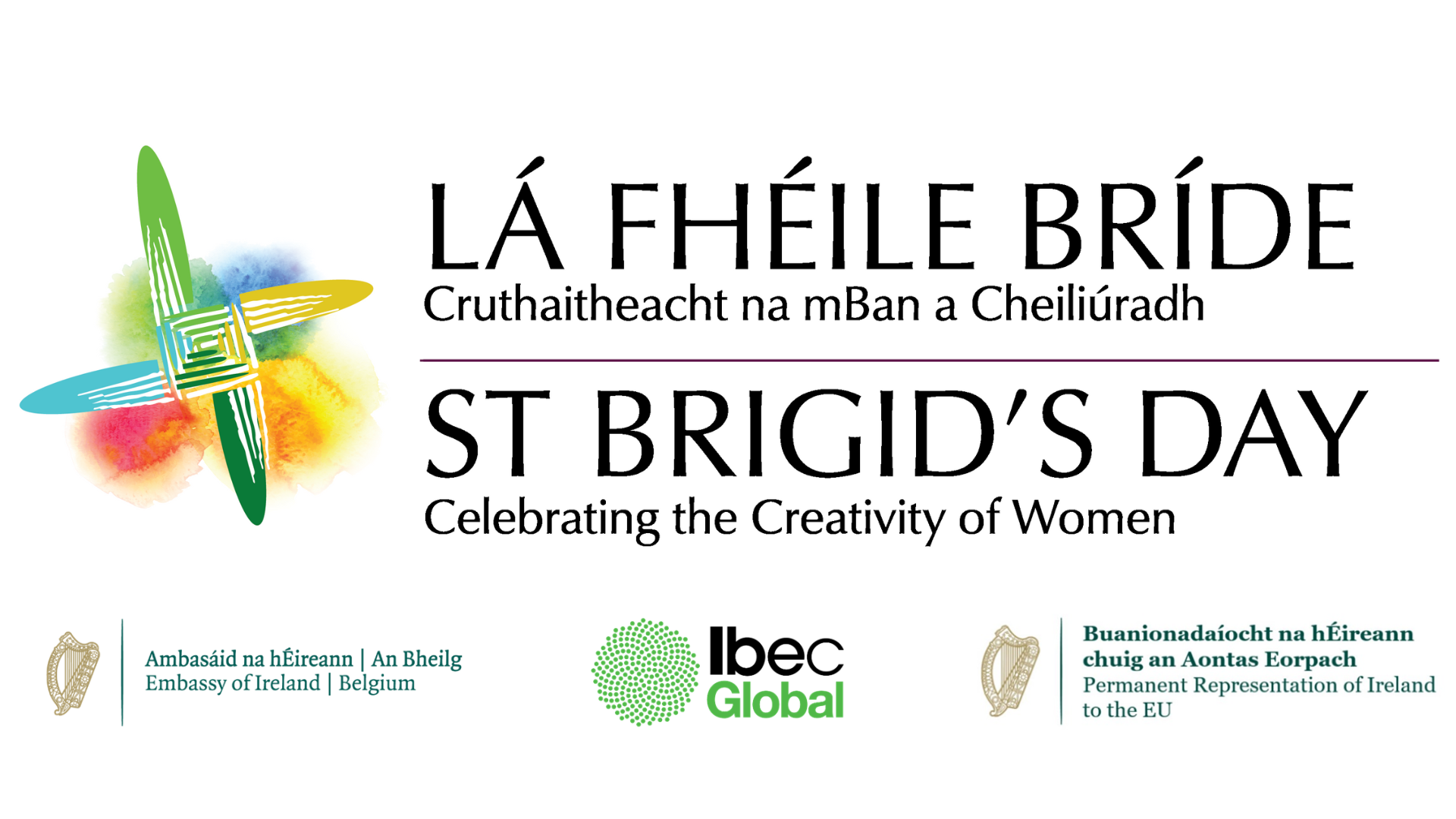 To mark Saint Brigid's Day 2023, the Embassy of Ireland to Belgium and the Permanent Representation of Ireland to the European Union, in collaboration with Ibec Global, invite you to join Brigid in Brussels – a lunchtime networking event for Irish women based in Belgium.
Date: 1 February 2023
Time: 12h30
Location: Ibec Global, Av. de Cortenbergh 100, 1000 Brussels
As places for this event are limited, they will be allocated on a first come, first served basis. Please register early to avoid disappointment.
From early-career to the top decision-making tables, Irish women are working in Belgium to make a difference across all sectors and industries. This networking event aims to bring together Irish women in Belgium to celebrate St. Brigid's Day and mark the creation of the new public holiday in Ireland.
About St Brigid's Day/Lá Fhéile Bríde
St Brigid's Day/Lá Fhéile Bríde is marked in Ireland on 1 February. Saint Brigid of Kildare is one of Ireland's three patron saints and is Ireland's most important female saint.
An important relic, the Saint Brigid's mantle is kept in the Holy Saviour Cathedral, Bruges. Since 2018, Irish Embassies all around the world, starting with London and Brussels in 2018, began to share the empowering story of Brigid, creating a platform to celebrate the creativity of women and encouraging participants to share their stories about the women who inspire them.
This year, for the first time, St. Brigid's Day will be marked in Ireland with a new public holiday on Monday 6 February.