St. Patrick's Day 2021- Día Nacional de Irlanda
News
17 March 2021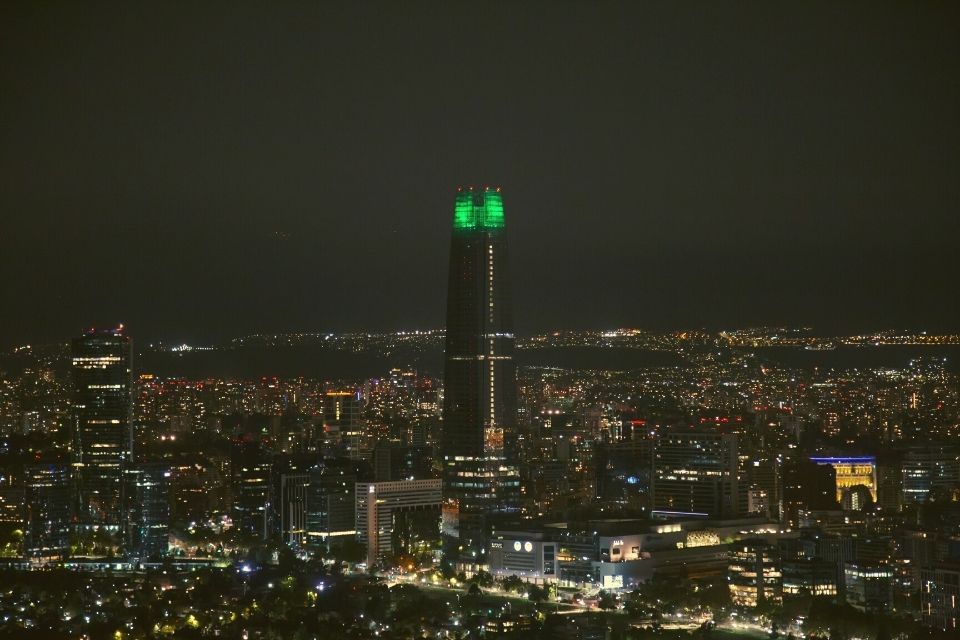 RECEPCIÓN OFICIAL VIRTUAL
Te invitamos a revivir nuestra recepción virtual para el Día de #SanPatricio, Día Nacional de Irlanda AQUÍ. Disfrutamos el mensaje especial del An Taoiseach (Primer Ministro) Micheál Martin y del Embajador, Paul Gleeson. Además de la excelente música de Saint Sister, Kíla y un gran clip de la nominada al Oscar "Wolfwalkers" de Cartoon Saloon.
SANTIAGO DE VERDE- SAN PATRICIO 2021
Hace más de 10 años Irlanda organiza la iniciativa Global Greening con el fin de celebrar su Día Nacional, el día de San Patricio. La noche del 17 de marzo se iluminaron en todo el mundo, paisajes y edificios icónicos de verde como la Ópera de Sídney, las Cataratas del Niágara, la Torre Eiffel y la Gran Muralla China, entre otros.
El año pasado Chile se sumó a esta iniciativa, iluminando el Cerro San Cristóbal, la Plaza de Armas y el asombroso Observatorio Eso Paranal. Este 17 de marzo, disfrutamos de la Torre Costanera con su impactante altura, el Santuario de la Inmaculada Concepción en el Cerro San Cristóbal, el Museo Histórico Nacional, el Edificio Histórico de Correos Chile y el Palacio Consistorial de la Ilustre Municipalidad de Santiago, en la Plaza de Armas.
Este año, además, con el fin de demostrar el compromiso con los retos que plantea el cambio climático, la empresa Mainstream, nacida en Irlanda y con una importante presencia en Chile, iluminó de verde el Parque Eólico de Tchamma, en Calama.
MEANING TO THE GREENING
Este año nuestro tradicional #Greening​ tuvo un sentido especial. Junto a la ONG Cultiva y la comunidad irlandesa celebramos #SanPatricio​ plantando árboles nativos en el Cerro Colorado, en la comunidad de Renca. Irlanda está comprometida con los desafíos que presenta el cambio climático.
VISTAMOS AL PERSONAL DE SALUD
Para celebrar #SanPatricio​ solemos agasajar a nuestros colegas y amigos en Chile con deliciosos productos irlandeses. Frente a la imposibilidad de reunirnos, quisimos compartir un poco del #TasteOfHome​ con el personal de salud que nos ha cuidado con dedicación durante este año.
Visitamos la Unidad Geriátrica (UGA) del Hospital San Juan De Dios donde nos recibió cálidamente la Dra. Tamara Carrasco. Y recordamos los vínculos históricos entre Irlanda y Maipúcon el Director del Hospital El Carmen, Dr. Juan Kehr.