Elves and Daemons - Tales and Sounds from Ireland
News
18 January 2018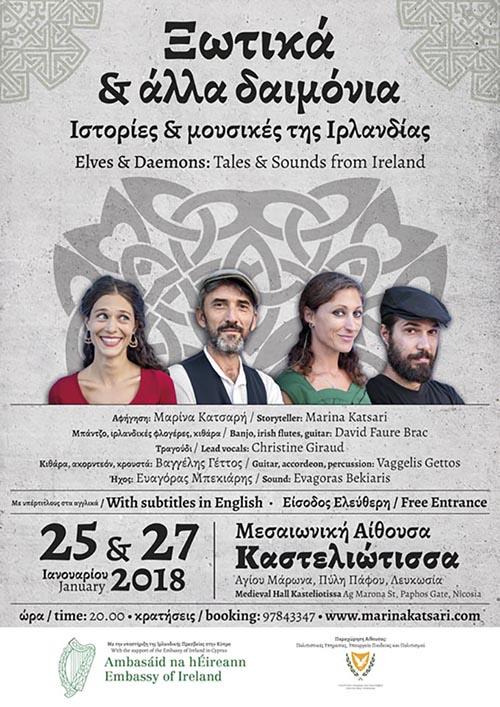 The Embassy of Ireland is delighted to support the forthcoming live musical storytelling performances with English subtitles by Marina Katsari, David Faure Brac, Christine Giraud, Vaggelis Gettos and Evagoras Bekiaris,
"Elves and Daemons – Tales and Sounds from Ireland".
For two evenings only, Thursday 25th and Saturday 27th January 2018 at the Medieval Kasteliotissa Hall at 20:00.
The Entrance is free of charge but please book your seats early, directly through the organisers.
Information on the event can be found below on the press releases below.
ΔΕΛΤΙΟ ΤΥΠΟΥ ιρλανδικά παραμύθια
Feel free to share this information with your friends and colleagues.