Share Culture- Share Life - Share a Cyprus-Irish Experience
News
12 October 2018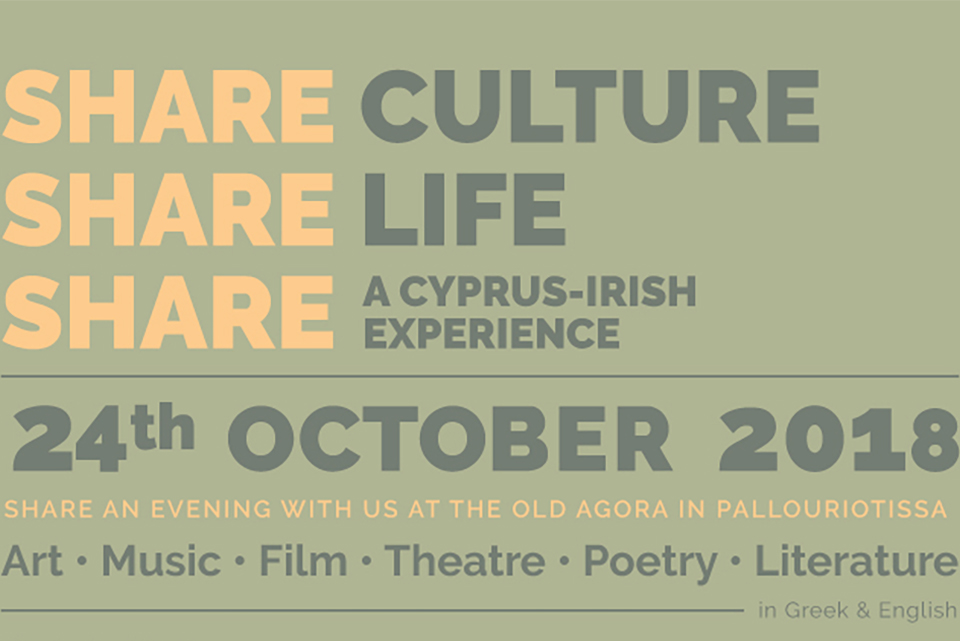 The Embassy of Ireland is delighted to support an evening of cultural exchange featuring Art, Music, Film, Theatre, Poetry, and Literature, called
"Share Culture – Share Life – Share a Cyprus-Irish Experience", organised by Ms. Colette Ni Reamonn Ioannidou.
Venue: Pallouriotissa Old Market, Ayiou Andreou No. 7, Pallouriotissa, 1040 Nicosia. Tel: 22797869. Date and time: 24th October 2018 at 19:30.
Entrance is Free and light refreshments will be offered at the event.