Official Visit of Ambassador Kelly to Friesland
News
31 July 2018
Last week, Ambassador Kelly and team spent two days on an official visit to the beautiful Dutch province of Friesland. The Friesians were very generous hosts and Ambassador Kelly received warm welcomes from the King's Commissioner and all farmers who use great Irish technologies.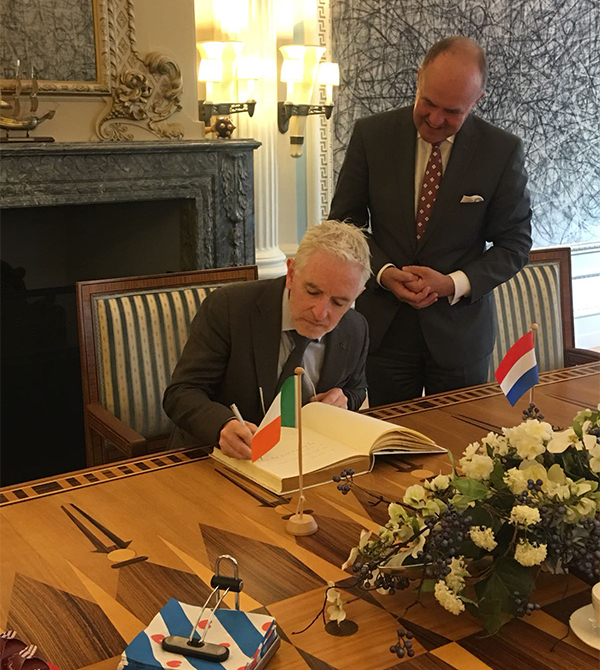 Ambassador Kelly Meeting King's Commissioner to Friesland
The Ambassador visited "Irish Advantage" companies: A dairy farm using Irish Dairymaster products (from Causeway, County Kerry) for easy milking; a cattle rearing farm growing animal feed maize using the Irish Samco system (based in Adare, County Limerick); and an arable farm using MagGrow (based in Dublin) to conserve the amount of water used while spraying their potatoes. Throughout the visit it was great to hear how Irish innovation is contributing to Dutch agriculture and the opportunities for this contribution to grow in the future.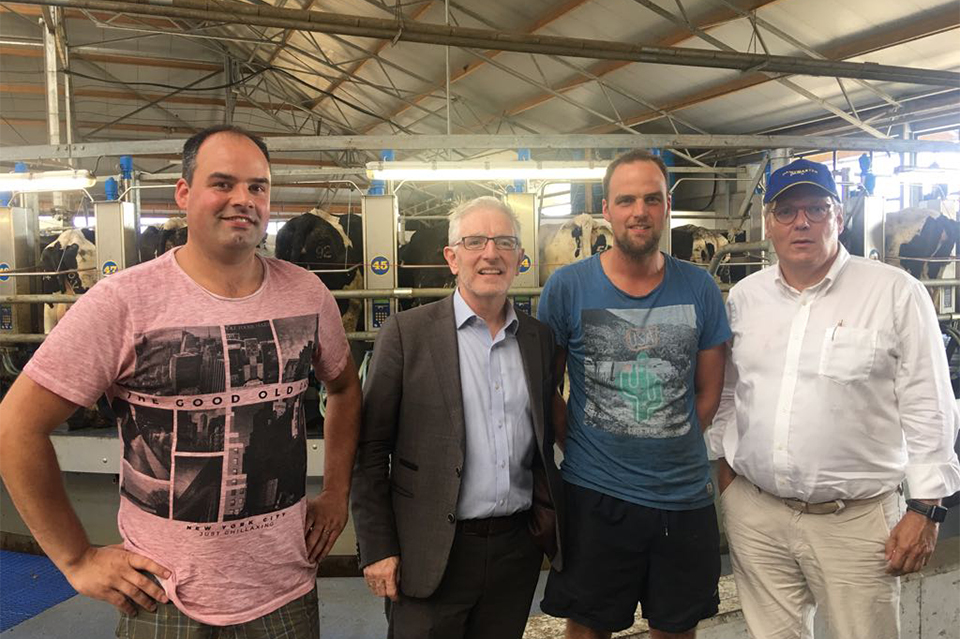 Ambassador Kelly Meeting Dairymaster Users Janssen in Siegerswoude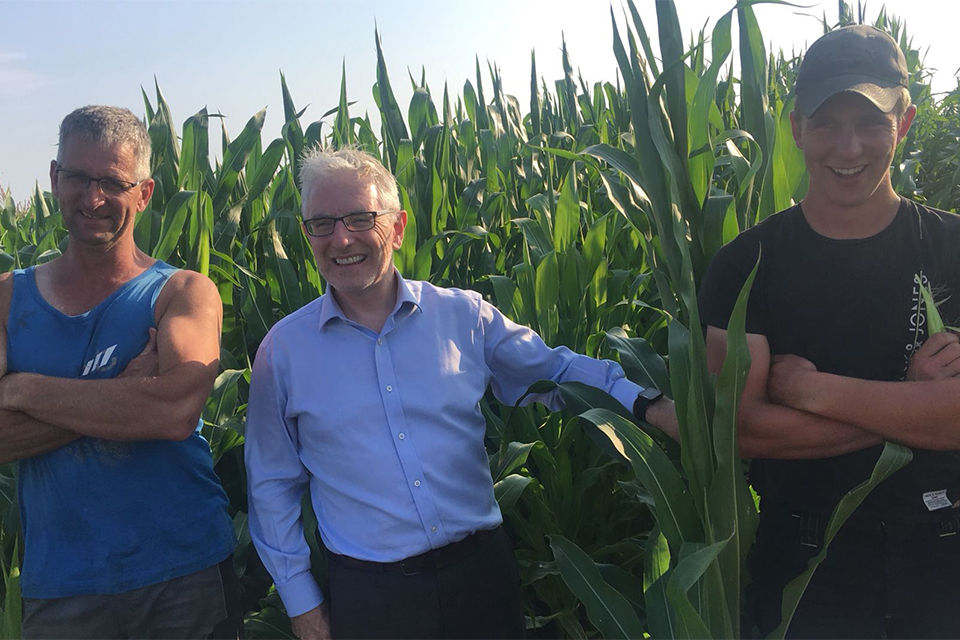 Ambassador Kelly Meeting Samco Maize Growers De Graaf in Ternaard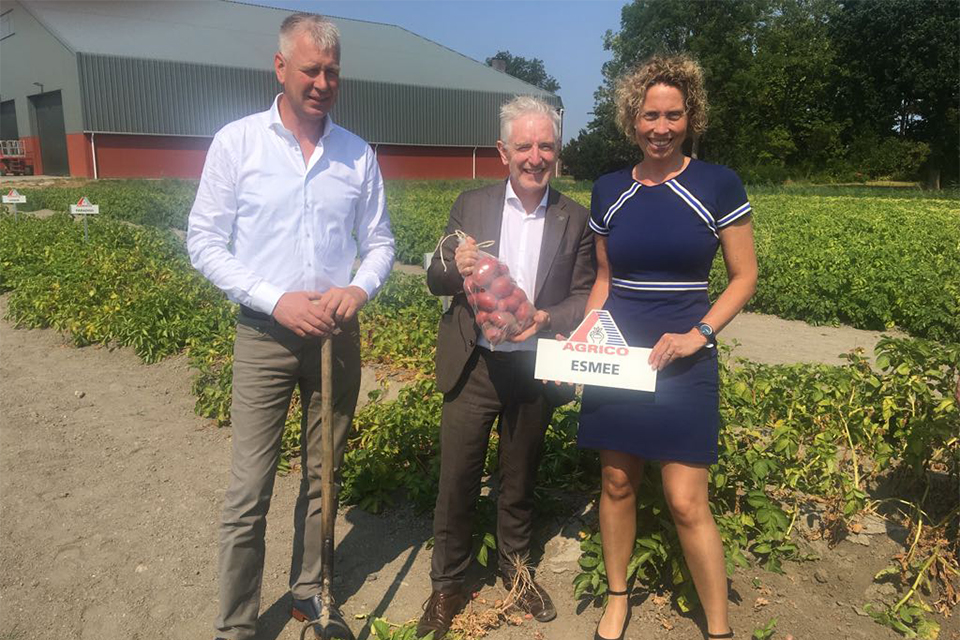 Ambassador Kelly Receiving Potatoes from MagGrow Users Maatschap Schuiling in St Annaparochie
Ambassador Kelly and team also received a sense of Friesland's great history from agricultural consultant Mr Hein-Willem Leeraar as they visited many historically important sites in Friesland, ranging from the highest 'Terp' to the critically important sea dikes, as well as a short visit to Urk!
Leeuwarden is also an exceptional European Capital of Culture that is well worth a visit. There is so much to see and to do, from the canals, museums, and royal history, to the gorgeous countryside.