EU50: Marking 50 Years of Ireland's Membership of the European Union over the course of 2022 – 2023
News
21 January 2022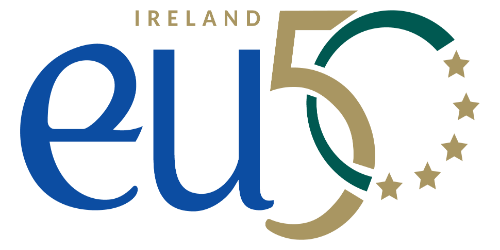 Fifty years ago, on the 22nd of January 1972, Ireland signed the Treaty of Accession to join the European Communities. In May of that year the people of Ireland overwhelmingly ratified this through a referendum and on 1st January 1973 Ireland officially acceded to the European Communities.
Ireland's 50 years of membership has coincided with a radical economic and social transformation of our country. From an isolated island on the periphery of Europe with a small economy, Ireland has developed into one of the most open, globalised, advanced and progressive societies in the world.
Speaking ahead of the anniversary, the Taoiseach said:
"Over the decades our European partners have provided the strongest and most steadfast of support to peace and reconciliation on this island, including through generous EU funding programmes and, more recently, in solidarity with Ireland as we work together to manage the unique challenges for this island resulting from the UK's decision to leave the European Union."
Minister for European Affairs Thomas Byrne added:
"The signing of the Treaty of Accession was one of the most important events in Irish foreign policy and Ireland's EU membership of is a core component of our international influence. This Government is committed to being at the heart of the Europe and as Minister for European Affairs I am looking forward to celebrating and reflecting on what 50 years of membership has meant for our country."
Over the course of the year, there will be a series of events to commemorate Ireland's accession, both in Ireland and here in Brussels.
Full details of the commemoration programme can be found at EU50 - this is Ireland.