Ireland in the EU
Ireland's membership of the European Union has had profound significance for all areas of Government. In many areas, national and EU policy-making are intertwined. EU membership has been central to the transformation of Ireland's economy and society over the past forty years.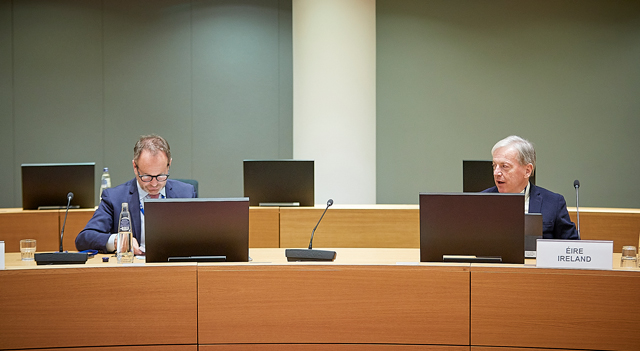 Our relationship with the EU
Since Ireland joined the then European Economic Community (EEC) in 1973, life for Irish people has improved significantly. In particular, our membership of the Single Market has transformed our economy into one of the world's most open, with a diverse range of trading partners. It has helped make us an attractive investment destination, while EU funding has been effectively applied to ensure a modern infrastructure and a very strong educational system across the country. Ireland's historically-strong food sector is now a 21st century driver of growth, while innovation and research are at the core of our entrepreneurial society. Membership has transformed our links with other European countries; most prominently, our shared membership of the EU has been very important to the Northern Ireland peace process and to North-South co-operation, and has helped change the context of the Irish-British relationship.
The EU remains fundamental to our interests, to our security and prosperity, and to the wellbeing of the Irish people. Reflecting a continuing broad national consensus, the Government is committed to safeguarding and promoting Ireland's place at the heart of Europe, as an active and constructive EU member state.
Some concrete benefits of the EU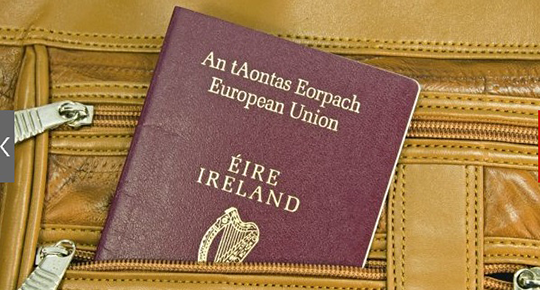 As an Irish citizen, you can move easily between EU countries for work or for pleasure.
As a small-business owner, you can access 500 million consumers in the Single Market.
As an Irish student, you can live and study abroad through the Erasmus programme.
As an Irish graduate, your qualifications can be fully recognised in all EU Member States.
As a tourist, you can enjoy cheaper mobility in the EU- from airfares to mobile-roaming.
As a patient, you have access to EU-wide health care thanks to the European Health Card.
As a consumer, you have access to greater shopping across borders and consumer rights.
As an employee, you have the right to EU legislation on equality in the work place.
As an Irish farmer, you can benefit from the Common Agriculture Policy.
As a researcher and academic, you have access to EU Research and Innovation funding.
As an active citizen, you can play a part in EU policies through the European Citizen's Initiative.
As a small Member State, EU membership gives us a stronger voice on the world stage.
As a country contributing to international development, the EU is the largest donor of development aid in the world.
For more on 'Ireland in the EU', see the Department of Foreign Affairs and Trade dedicated website on the Future of Europe: