Ambassador Joe Hackett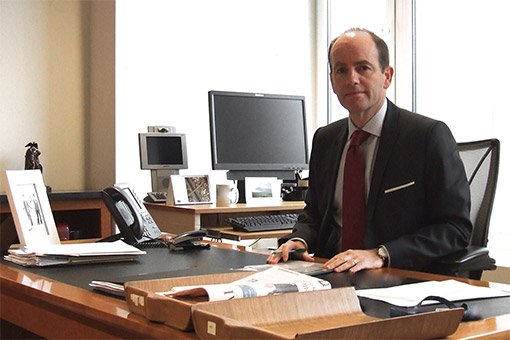 Ambassador Joe Hackett
Deputy Permanent Representative of Ireland to the EU
Career History:
Born and raised in Dublin, Joe joined the Irish Department of Foreign Affairs and Trade in 1995 and has since served in a variety of positions at HQ and Abroad.
Prior to his appointment as Deputy Permanent Representative of Ireland to the European Union, he served as Permanent Representative to the EU's Political & Security Committee from 2013-2017.
He also has extensive experience of managing Ireland's bilateral relationship with the United States and engaging with our global Diaspora and international business community.
| | |
| --- | --- |
| 2017-present | Deputy Permanent Representative to the EU, Brussels |
| 2013-2017 | Ambassador to the EU Political and Security Committee, Brussels |
| 2012-2013 | Director for North American Affairs, Dublin |
| 2009-2013 | Director of the Irish Abroad Unit and Global Irish Network, Dublin |
| 2007-2008 | Director, Consular Affairs, Dublin |
| 2004-2007 | Political and Press Officer, Embassy of Ireland, Washington DC |
| 2001-2004 | Private Secretary to the Minister for Foreign Affairs, Dublin |
| 2000-2001 | Deputy Director, Sub-Saharan African Affairs, Dublin |
| 1998-2000 | Vice-Consul, Consulate General of Ireland, Boston |
| 1995-1998 | Political Officer, Anglo-Irish Division, Dublin and Belfast |