Global Irish Economic Forum: Focused on Ireland's Future Prosperity
Over 300 key Irish and Irish-connected influencers from almost 30 countries came together for the fourth Global Irish Economic Forum from 19 - 21 November.
The Global Irish Economic Forum has played an important role in Ireland's economic recovery. Irish Design 2015, Uversity and The Gathering 2013 are just some of the ideas to have come out of previous Forums. Our Forum 'The Story So Far' video highlights some of these initiatives and the impact they have had on the Irish economy.
This year's Forum looked to future prosperity and focussed on high potential areas where participants could add value, such as positioning Ireland's International Financial Services globally, International Education and networking Ireland's alumni, and entrepreneurship.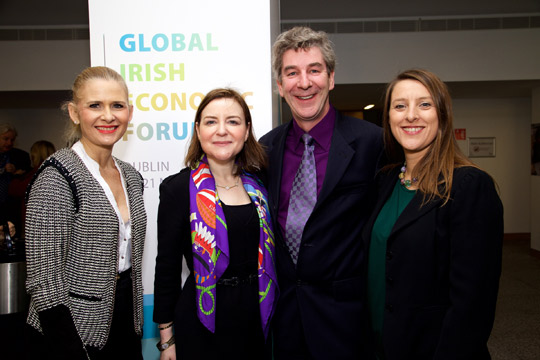 In his opening address to participants, the Taoiseach, Enda Kenny T.D. said: 'In gathering here today, we reflect on how far we have come in such a short time, but also how far this country has yet to go - there is so much talent and potential in this little country. It's been with your collaboration, advice and support that some of our greatest initiatives have come to fruition since our first meeting.'
Record numbers of women attended this year's Forum.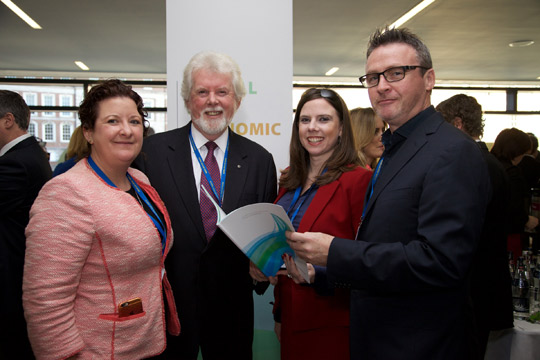 Cork teenager Joanne O'Riordan, who is one of seven people in the world with Total Amelia syndrome and was named the 2015 Outstanding Young Person of the World, received a standing ovation for her keynote speech 'Come Dance With Me Ireland'.