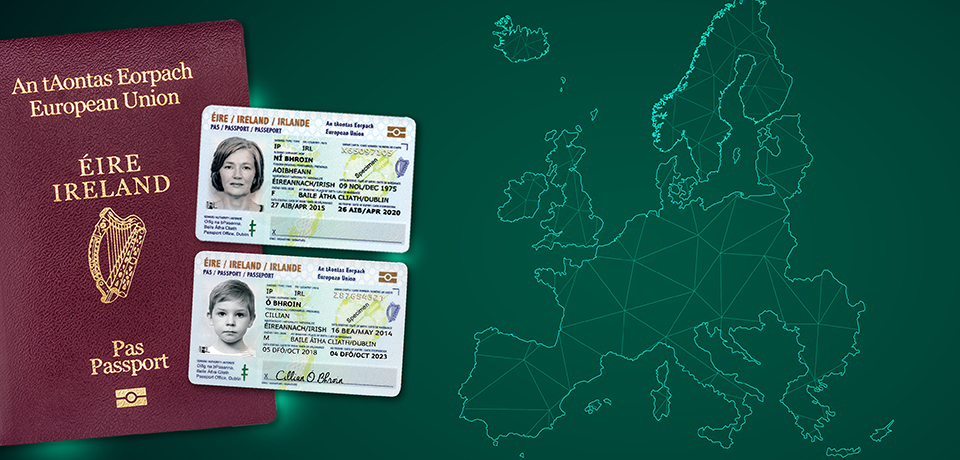 'Passport Online' is for passport applications in
Ireland,
Northern Ireland,
Great Britain,
the European Union,
the European Economic Area,
Switzerland.
Fastest and cheapest way to get your first Irish passport or renew your passport. Once you have your photo, it only takes ten minutes!
Across the world, renew online
Across the world, all Irish citizens can use Passport Online to
renew their passport book,
renew their Passport Card,
apply for their first Passport Card
This fast, secure and convenient service is available 24 hours a day, 7 days a week, 365 days a year.
The application takes five to ten working days to process plus postage.
Passport Online is the fastest way to apply for or renew your passport.
Passport Service on Twitter