Eternal Heart Sculpture recognising Ireland-Choctaw relationship announced
News
09 May 2023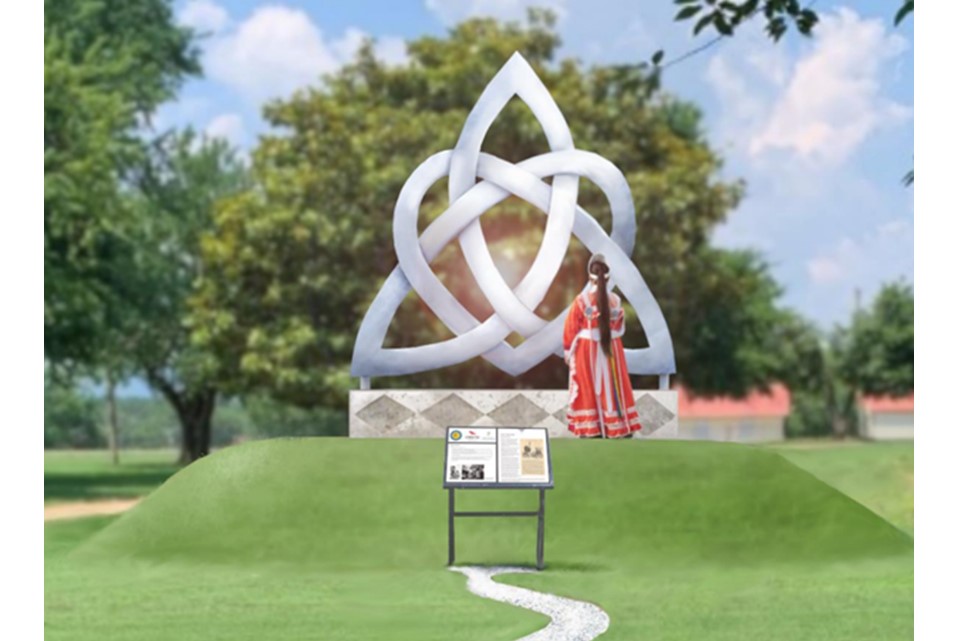 Following a call for submissions, an artist has been selected to produce a work of public art commemorating the 1847 Choctaw gift to Ireland during the famine. The sculpture, jointly funded by the Government of Ireland and the Choctaw Nation, will soon be erected on the Choctaw Capitol grounds in Tuskahoma, Oklahoma, serving as a permanent legacy of the solidarity that exists between the people of Ireland and the Choctaw Nation.
Samuel Stitt, of Spokane Valley, Washington, a member of the Choctaw Nation, submitted the winning entry.
The piece, titled 'Eternal Heart' combines a Celtic trinity shape intertwined with a heart. The sculpture will have a very specific orientation, with the heart representing the Choctaw Nation, facing toward Ireland.
To learn more about the project, please visit Eternal Heart Sculpture.