GFA25: Baker Briefing 'How Peace was Achieved and Sustained in Northern Ireland'
News
09 May 2023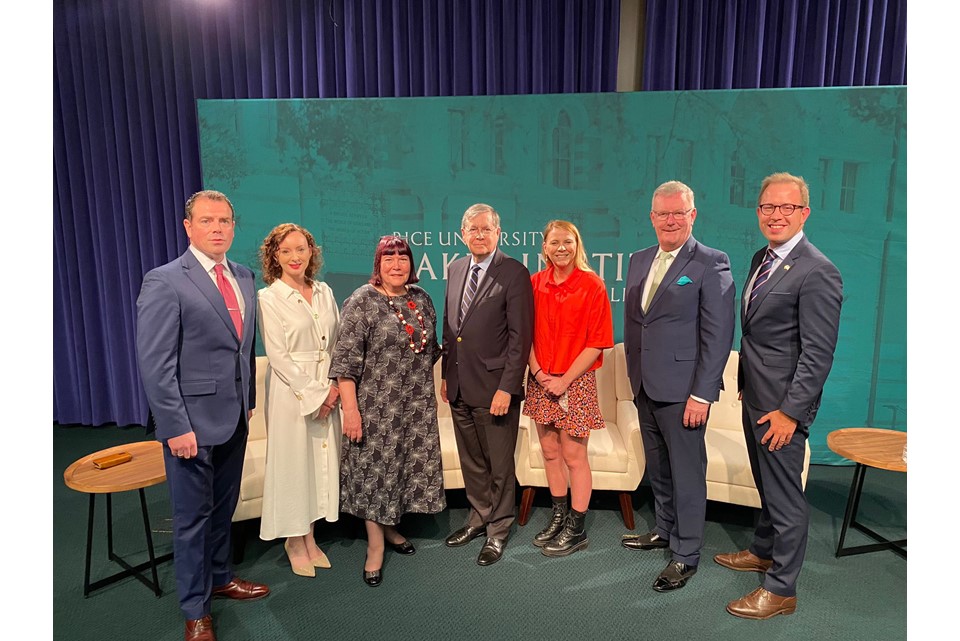 In partnership with the Baker Institute for Public Policy at Rice University, the Consulate hosted a recording of the Baker Briefing podcast to mark twenty-five years since the Good Friday Agreement.
How Peace was Achieved and Sustained in Northern Ireland was recorded May 4th at the Baker Institute in Houston with expert panellists: Bronagh Hinds, participant in the Good Friday Agreement negotiations for the Northern Ireland Women's Coalition, Emma Johnston, Youth Action Northern Ireland, Jarlath Kearney, Commissioner on the Northern Ireland Equality Commission, Mike Nesbitt, member of the Legislative Assembly, Northern Ireland and moderated by the Honorable David M. Satterfield.
Listen back to the episode on Apple, Spotify or Amazon Music for rich discussions on the 25 years since the Agreement, as well as a look forward to the future.