Birth Information and Tracing Act
News
30 August 2022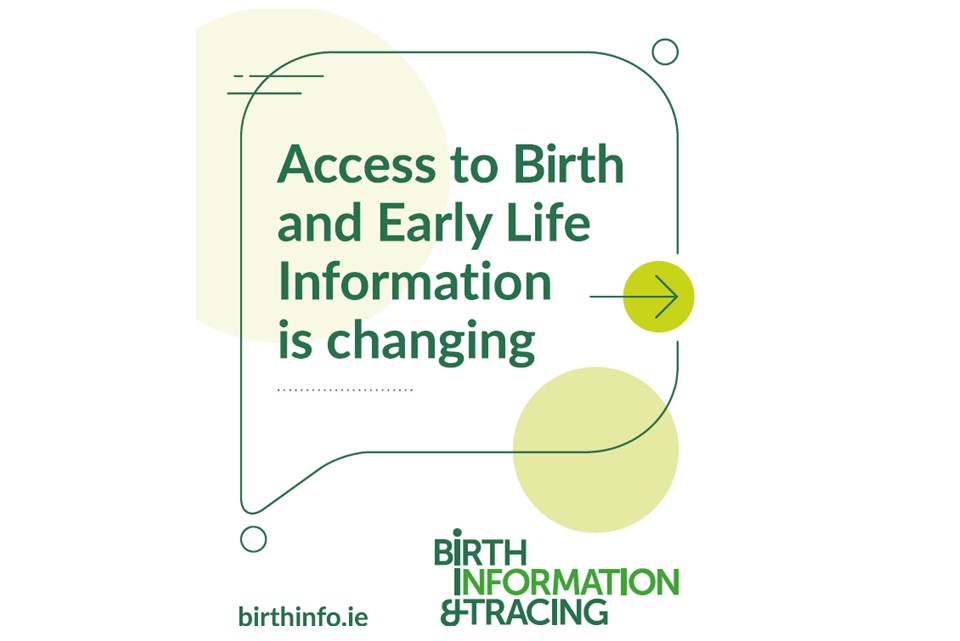 From October, people will be able to apply for their information under the Birth Information and Tracing Act. This Act gives the right of a person to know their origins.
People who were adopted, boarded out, the subject of an illegal birth registration or born in a Mother and Baby or County Home Institution, will have clear and guaranteed access to information and records about their birth and early life.
Under the Act, a Contact Preference Register has been establish and this is now open for application. The register will enable adopted persons, parents or other genetic relatives to register their preference in relation to contact with each other.
For more information, a dedicated website www.birthinfo.ie has been set up to advise and assist those applying for birth information.