Irish for Pride 2019
Event
31 May 2019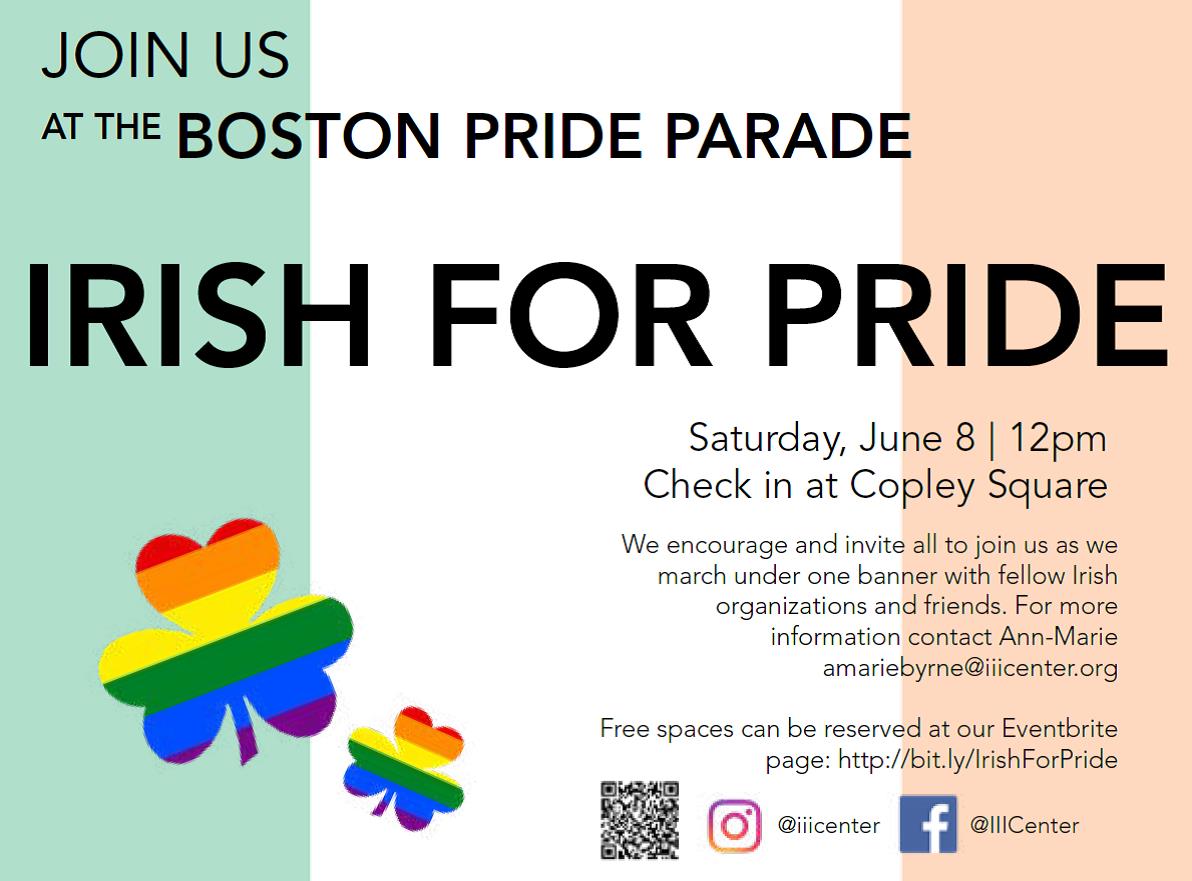 Event Flyer
Please join the Consulate, Irish organisations, and friends at the Boston Pride Parade as we march under one banner: Irish For Pride.
More information and a link to register your attendance can be found here: http://bit.ly/IrishForPride
We will also have a presence the same day at the Pride Festival at City Hall Plaza, which takes place from 11am-6pm. We will be hosting a table with information on all the participating #IrishForPride organizations. This is a great (and fun!) option for people who are not able to participate in the parade, and we are currently seeking volunteers to help with this. Set up time for the festival is between 8am - 11am, and it starts at 11am. If you are interested in being the table captain or assisting at the table for an hour or two, please contact us.