The Importance of the Arts & Culture in Today's Ireland
Event
01 April 2019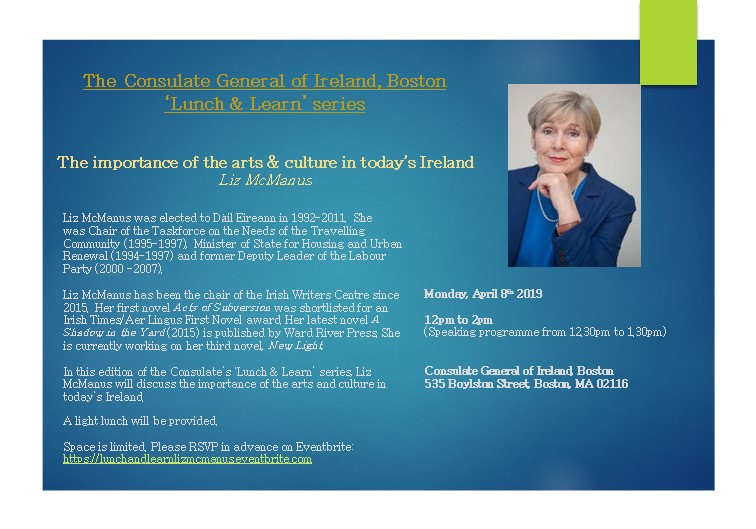 Event Flyer
Liz McManus was elected to Dáil Eireann in 1992–2011. She was Chair of the Taskforce on the Needs of the Travelling Community (1995–1997), Minister of State for Housing and Urban Renewal (1994–1997) and former Deputy Leader of the Labour Party (2000 -2007).
Liz McManus has been the chair of the Irish Writers Centre since 2015. Her first novel Acts of Subversion was shortlisted for an Irish Times/Aer Lingus First Novel award. Her latest novel A Shadow in the Yard (2015) is published by Ward River Press. She is currently working on her third novel, New Light.
In this edition of the Consulate's 'Lunch & Learn' series, Liz McManus will discuss the importance of the arts and culture in today's Ireland.
A light lunch will be provided.
Space is limited please RSVP in advance.
Please register at: https://lunchandlearnlizmcmanus.eventbrite.com