20th anniversary of the Good Friday Agreement
News
07 May 2018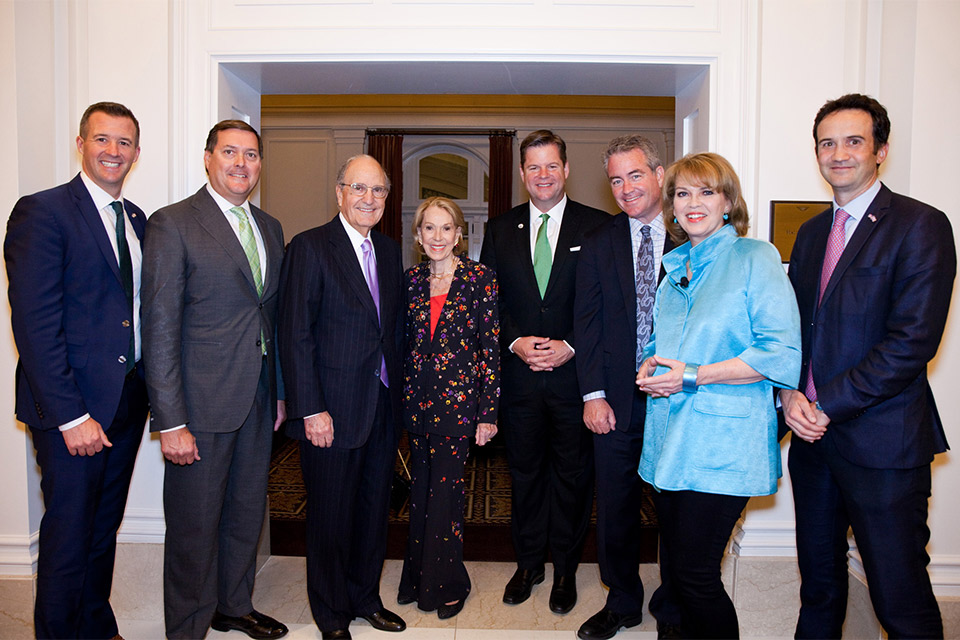 The event was hosted by the Consulate of Ireland, along with the UK Consulate, with support from the Irish Caucus in the California State Legislature and the Northern Ireland Bureau. With a keynote address by the distinguished Senator, George J. Mitchell, this was the largest and most high profile event across Western US to celebrate the 20th anniversary of the Good Friday Agreement.
The event was moderated throughout by the exemplary Catherine Heenan, newsreader from Kron 4 television news who orchestrated a fantastic discussion throughout.
For his remarks, Consul General of Ireland, Robert O'Driscoll spoke of how, the Good Friday Agreement was the culmination of vision, leadership and hard work, even when it seemed agreement was not possible. The Consul General also outlined Ireland's objectives with regard to Brexit and how the Government is ensuring that the hard won gains of peace in Northern Ireland over the last 20 years is protected. He also discussed how we are very fortunate to have so many US elected representatives interested in Ireland and in Irish affairs and he thanked the elected representatives who were present at the event, including Bill Brough, Assemblyman for California's 73rd District in State Assembly who also delivered remarks.
The UK Consul General, Andrew Whitakker, said he was honoured to celebrate the 20th anniversary alongside Senator Mitchell and the Consulate of Ireland and underlined the UK's Government commitment to upholding the Agreement.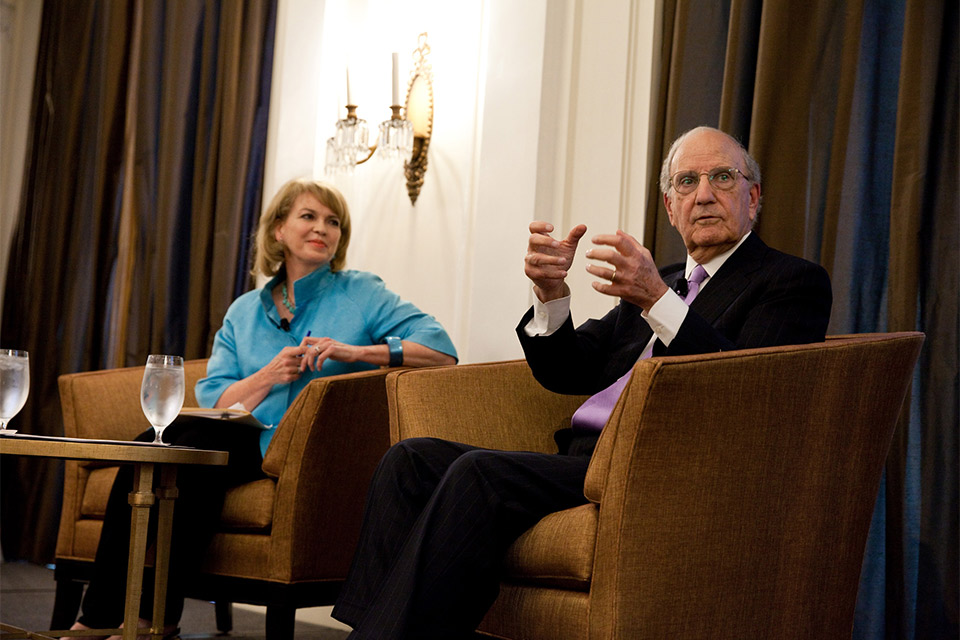 For the keynote address, Senator Mitchell delivered a very touching and personal account of his experience chairing the Northern Ireland talks that led to the Good Friday Agreement. He described how without the courage shown by the political leaders in Northern Ireland at that time, there would be no agreement. His insightful reflections on the challenges to achieving peace and the importance of upholding the letter and spirit of the Agreement still resonate strongly today.
It was tremendous that then Mayor of San Francisco, Mark Farrell presented with a proclamation naming 7 May 2018, "George Mitchell Day" in San Francisco. Senator Mitchell was also presented with a California State Assembly Proclamation by Assemblymen Bill Brough and Patrick O'Donnell which honoured the Senator and expressed support for the Good Friday Agreement.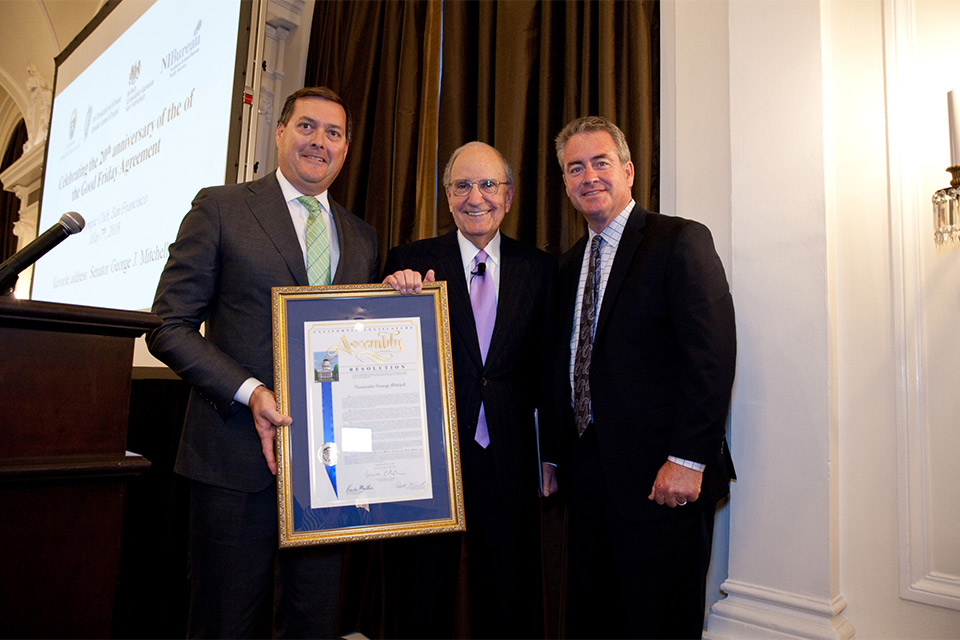 The Consulate would like to thank everyone who attended, for sharing in and being part of such a special occasion.
Go raibh míle maith agaibh.