Consulate General of Ireland Newsletter, 2 September 2020
News
02 September 2020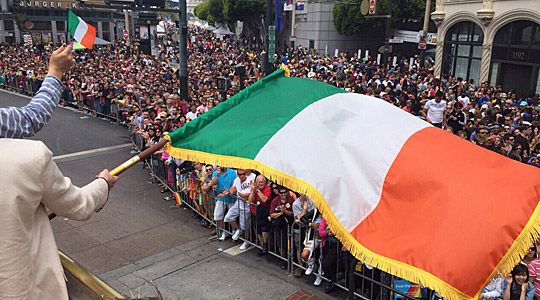 In this newsletter we share details of a number of initiatives and events coming up over the next month. We are especially excited to be co-curating The Grid's 'Exposure', a really interesting and innovative online combination of art, tech, and policy, between 10-13 September. There are a number of Irish participants in this EU-backed collaboration.
We are equally delighted to support the 44th iteration of 'Frameline', the world's longest running LGBT+ film festival, based out of San Francisco, between 17-27 September which, among a plethora of great movies will feature Irish film 'Rialto'.
There are also a number of events being hosted by the Irish comunity including two really useful online seminars presented by INBA, and of course the return of our own #IrelandinSF Speaker series where Paula Stokes will be in discussion with Fiona McCann.